If you are new here please read this first.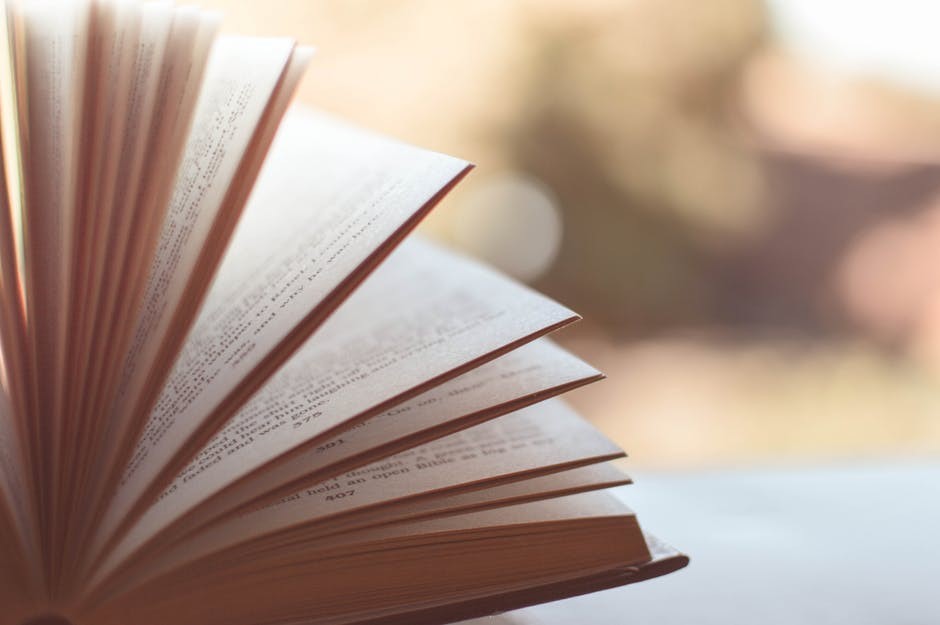 English is indisputably the most common language on the planet. Non-English speakers, therefore, find it hard to interact with the majority of the world in speech and writing. Did you know that you can master the English language in a matter of weeks? Well, novelists have ventured a great deal into making the learning of the language easy.
Through simple writing, they take the readers' minds into the English world where the reader feels like they are interacting first hand with the language itself. For example, you get to learn how to think in English, thus enhancing mastery. If you have the desire to learn English quickly and easily, here is a list of novels we recommend you to check out!
 1.Northanger Abbey by Jane Austen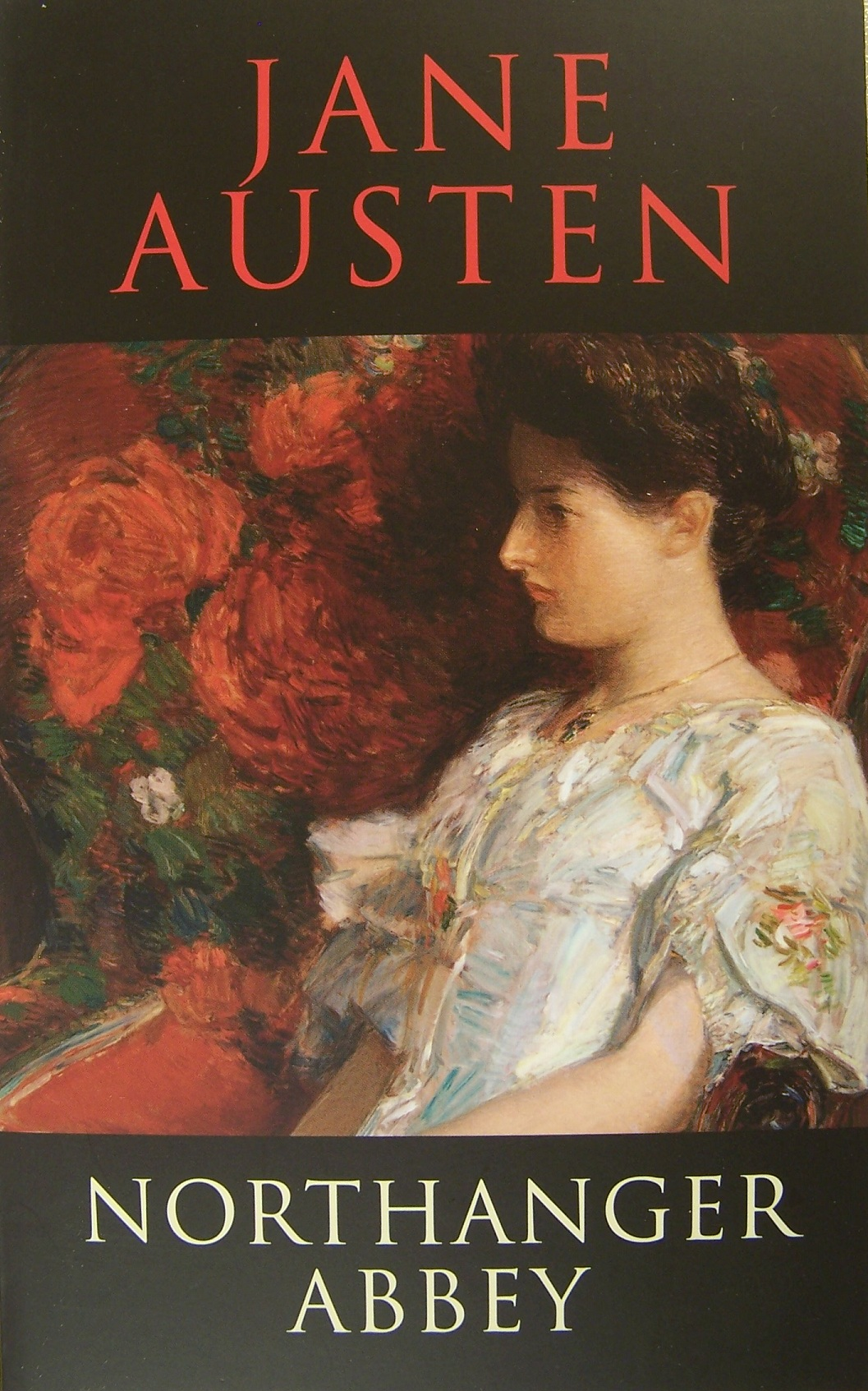 Source: https://freebooksummary.com/wp-content/uploads/2017/04/Northanger-Abbey.jpg
Jane Austen is a great lover of Gothic imagery, a perspective depicted in her massive novels. One of her many novels, Northanger Abbey, is a short novel which narrates a story about Catherine Morland. The biggest challenge faced by new English readers when reading Austen's novels is her persistent use of irony. Though she employs a light touch of the feature in her works, it is a bit hard for the first-time readers to spot. The novel Northanger Abbey carries with itself the same irony, though it is more blunt and overt in this case. This could be attributed to her inexperience back in the day. Readers and fanatics of Gothic works will obsess with Northanger Abbey due to its ease and ploy.
2. Lord of the Flies by William Golding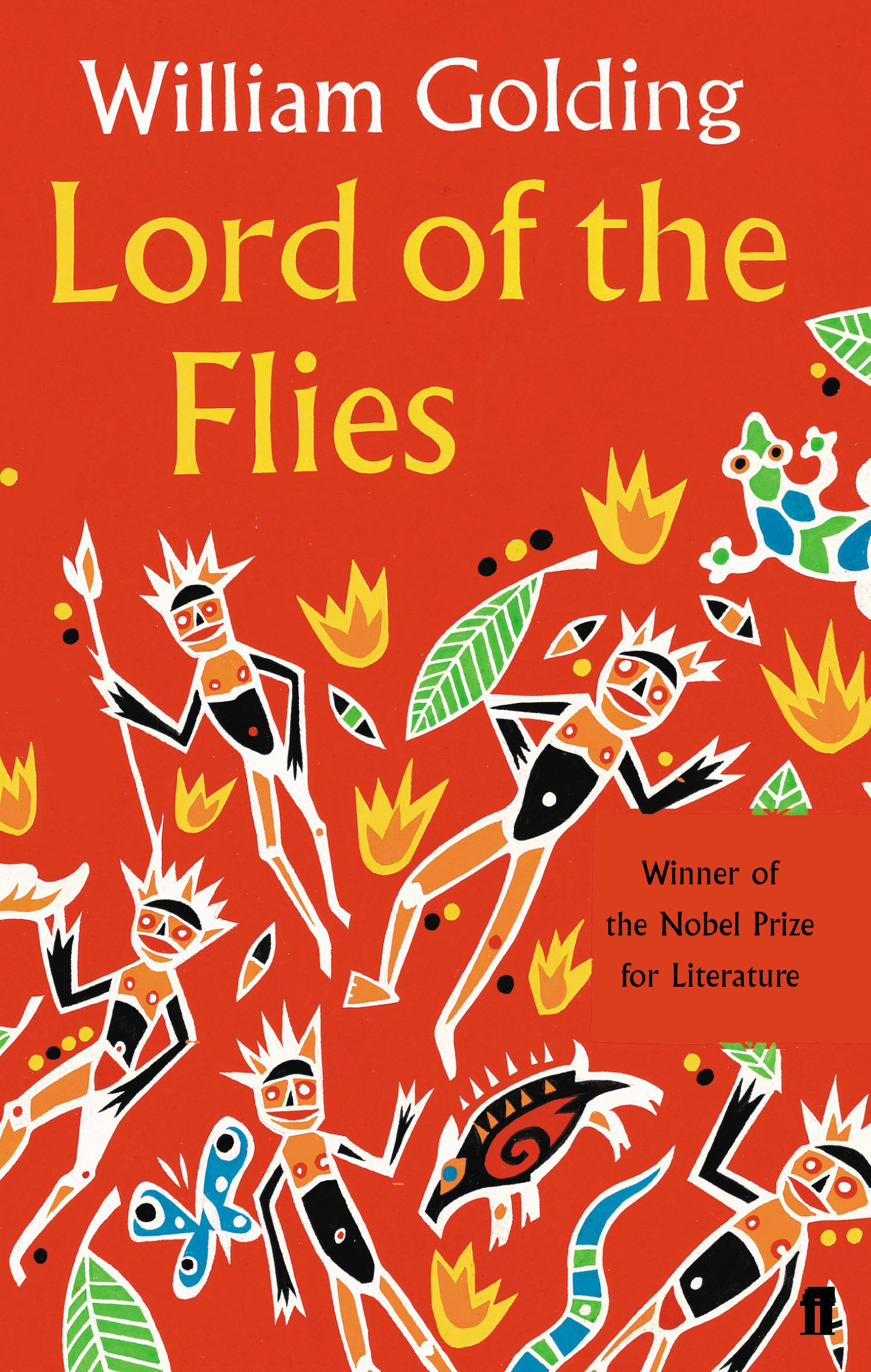 Source: https://images-na.ssl-images-amazon.com/images/I/91k-Pidri1L.jpg
This is a dramatic and unsurprisingly common study text in learning institutions across the world. It illustrates a story about a group of boys deserted on an island, where they start a small community. This community is unfortunately ruthless, eventually running down the moral drain. William Golding capitalizes on the use of dramatization, flow, and simple language to invite the reader into the novel. These are three top qualities, just like poetry, which plant a reader onto their seat. Simplicity in particular aids in mastering the language in context. This, no doubt, makes Golding's work splendid.
3. Of Mice and Men by John Steinbeck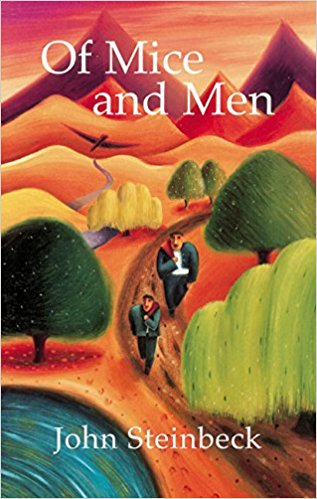 Source: https://images-na.ssl-images-amazon.com/images/I/512RYvvDVJL._SX315_BO1,204,203,200_.jpg
Award-winning and English Nobel Prize winner in literature John Steinbeck produced a masterpiece in this novel. Plotted at the time of the Great Depression, Of Mice and Men is a novel about two immigrants looking to bank a job in the United States. Basically, it depicts the friendship between the two main characters, George and Lennie. It is interestingly short, having only about 30,000 words. Simplicity in the use of the language flows through the novel, although there is an occasional use of dialect which may be confusing to first-time readers.
4. A Christmas Carol by Charles Dickens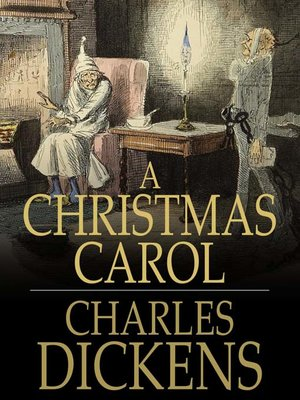 Source: https://img1.od-cdn.com/ImageType-400/1785-1/8C6/469/EF/%7B8C6469EF-9C80-4B96-8E36-8C984508413F%7DImg400.jpg
One of the most celebrated and influential novels from the United Kingdom, Charles Dickens' A Christmas Carol recorded 13 editions within a year of its release. With this particular novel, it is Dickens who frankly came up with the present day Christmas festival celebrations much seen in the western countries. The hype manufactured touches all, religious and non-religious. In this novel, Dickens goes for his stylish aspect in social commentary, mingling it with humor and an intense recreation of existence in Victorian London. The plot is artistically covered, which generally raises the novel's punch. The features of a typical Dickensian novel flow throughout the story, which is probably why every new English learner will want to read it!
5. Things Fall Apart by Chinua Achebe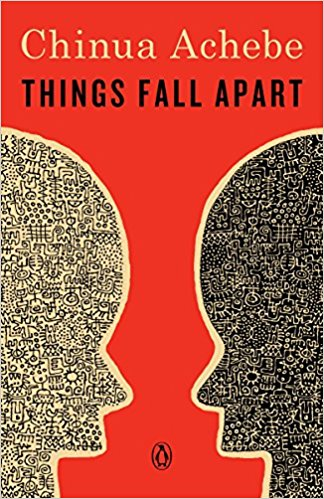 Source: https://images-na.ssl-images-amazon.com/images/I/616oz-U6ngL._SX322_BO1,204,203,200_.jpg
This is Chinua Achebe's first novel, released in 1958. Research paper topics on African English literature works are centered on Chinua Achebe, and this is the novel at the top of the charts. Arguably the most famous of all postcolonial English novels, it portrays the Nigerian community of the 1890s. It is plotted at a period when the European missionaries were making their way into the heart of Africa, where they interfered with the daily livelihoods of the Igbo people as per the novel. Chinua Achebe prefers relatively short, precisely blunt sentences which have the ultimate effect of drawing the reader into the natural setting. The text of the novel is easy to comprehend though, and it can be trailed quite effortlessly.
6. The Picture of Dorian Gray by Oscar Wilde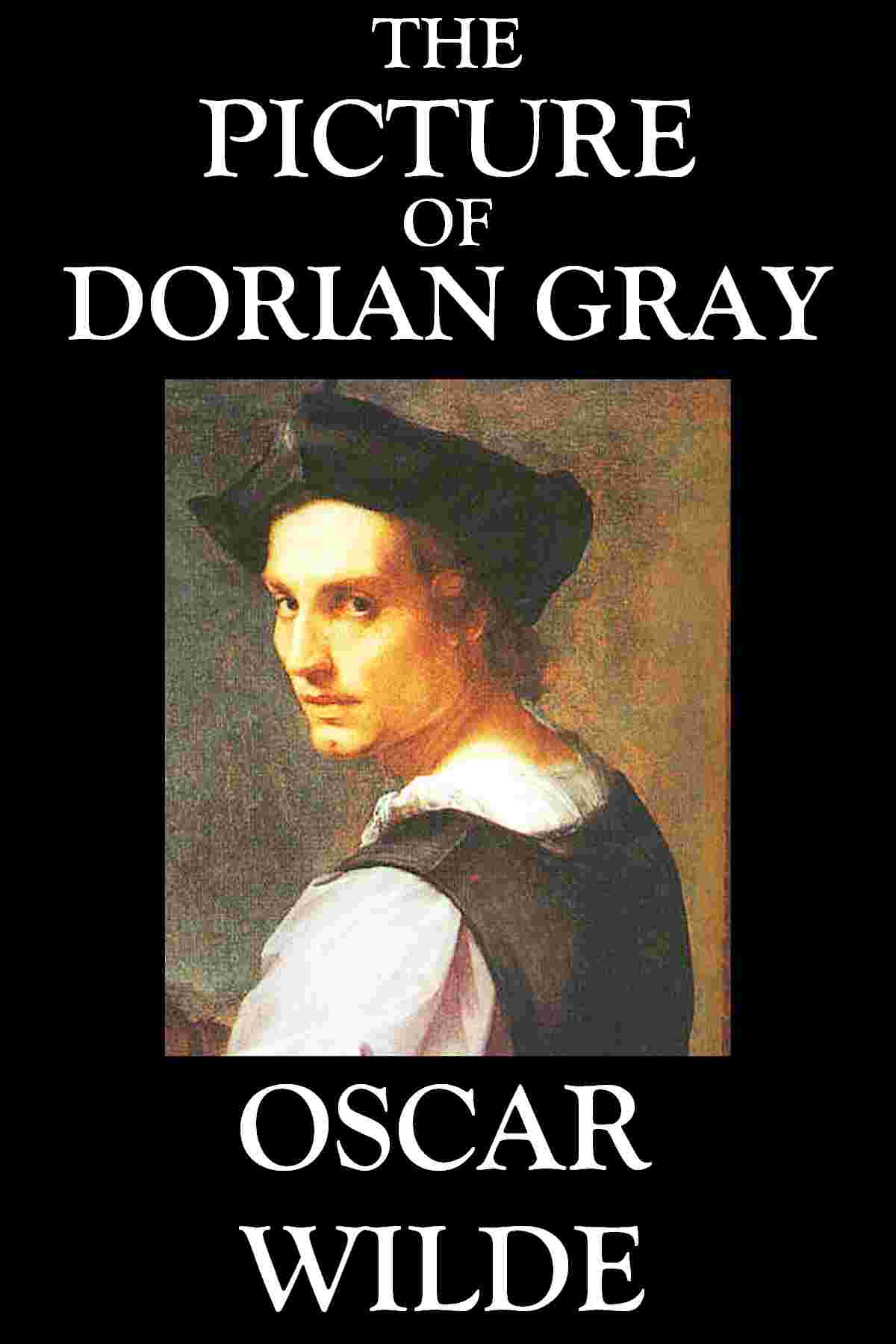 Source: http://macmugmic.files.wordpress.com/2014/09/dorian-gray.jpg
Most of Oscar Wilde's works and plays depict a lot of dry humour and a characteristic brave pace which might be quite challenging for most new readers. The Picture of Dorian Gray is Oscar's only novel piece. In slightly over 78,000 words, Oscar marvels the reader by an epic story of a pleasant good-looking young man who has a painted portrait. While the young man ages, the portrait develops wrinkles yet he maintains his good looks. Oscar's ironic writing edge and unrestrained metaphors stay afloat throughout the novel. It has a commanding grasp on the literature aspect of English, which is significantly pivotal for new English learners to try.
7. Frankenstein by Mary Shelley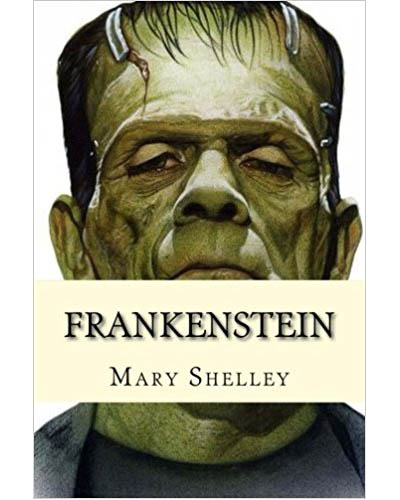 Source: http://ptownevents.com/wp-content/uploads/2017/09/Frankenstein-by-Mary-Shelley-Provincetown-Theater.jpg
The novel was written by Mary Shelley in her teenage period in the 1890s. Because of this, the 19th-century flair used is probably the biggest challenge that a modern reader will face in the text. Regardless of certain convolutions in the use of the language, it is relatively simple to follow the scheme even for those who won't comprehend every word. In the text, the events are at a brisk pace so you won't be all lost if you avoid a puzzling section.
8. Animal Farm by George Orwell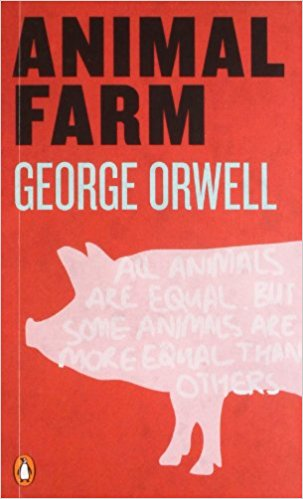 Source: https://images-na.ssl-images-amazon.com/images/I/41bgiGplMlL._SX301_BO1,204,203,200_.jpg
Almost spanning equal length to A Christmas Carol is George Orwell's script, Animal Farm. It is a farmyard-plotted allegory of the Soviet State of Russia. George Orwell's foreword for the novel is a criticism of the self-suppression of the British print media. For George, he deployed straightforward writing based on simple rules which makes his work meticulous. Brevity and clarity in writing are evident in every paragraph. Simple English, short understandable words and clear connection of sentences and paragraphs are admirable in this plot. Any reader of this novel will attest to its outstanding show of the plot and language use. Through it, you will ride miles of English coverage with ease.
9. The Old Man and the Sea by Ernest Hemingway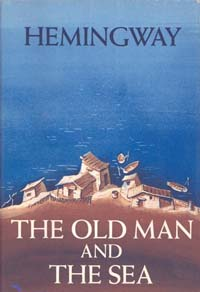 Source: https://upload.wikimedia.org/wikipedia/en/7/73/Oldmansea.jpg
Just like George Orwell, Ernest Hemingway stands out for his flawless, candid writing style and short sentence construction. This is always good for English language students due to its comprehensible nature. The story is an audacious tale about a Cuban fisherman who battles to win a gigantic marlin.
10.  High Fidelity by Nick Hornby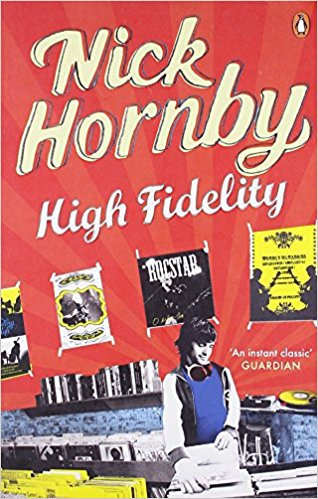 Source: https://images-na.ssl-images-amazon.com/images/I/51ipYxS3HJL._SX316_BO1,204,203,200_.jpg
All readers who are into music will find this novel entirely captivating. Nick Hornby applies a spontaneous style of writing in this piece. He writes it from the main character Rob's perspective. Set in North London, it assumes a quick pace masked with brief, humorous dialogues between the characters.
Conclusion
Learning English is probably one of the easiest ventures you will get into in your studying life. Nowadays, millions of novels in English are circulating across the world. Some are difficult to understand, but the list we just provided selects for you the simplest route to take for learning phrases and other aspects of this great language. Studying is a stepwise vocation, and learning a language demands a certain concentration that these novels will cushion as you gain knowledge.
About the author
Mollie Porein is high skilled web content writer. She is interested in topics about education, writing, blogging, motivation, etc. Connect with her on LinkedIn and follow her on Twitter.
P.S. Are you serious about your spoken English improvement? Check out the English Harmony System HERE!