If you are new here please read this first.
There are a number of great reasons to learn English. To many, it can be a fulfilling hobby, a great way to keep the mind active after retirement.
For many people, however, it can also be the key to boosting your future career prospects!
If you've never considered how learning English can achieve this, here are five reasons why studying this language can give your career a kick start.
Greater opportunities  
One of the best ways to give a boost to your jobs prospects is to simply open yourself up to as many new job opportunities as possible and remove anything that holds you back from applying from certain jobs.
If you only speak your native language then this is certainly going to be a factor that will hold you back in the jobs market. On the other hand, having a skill such as being able to speak English is going to open doors for you.
Just take a look at a typical page of jobs adverts and see how many require English skills as a minimum for application. If you can't achieve that, you are limiting your career prospects.
Move with the Jobs Market
One of the real benefits of learning English is that it is a truly international language. You will find people of very varied backgrounds conversing all over the world using English.
If you too learn this language then, you will also be able to take advantage of its widespread use and move to another country if you choose. This means that should the job market be flat in your own country, you have the language skills to be able to move to an area with a more vibrant jobs market – again, increasing you career prospects.
Start a Brand New Career
As we highlighted at the top of this article, there are a whole host of reasons that people from all over the world want to learn to speak English. This in turn means that English language teaching courses are very popular – and there is always a demand for jobs, such as being an English tutor.
For example websites such as SmileTutor help to pair up English tutors with people who are looking to improve their English proficiency. (Disclosure: I work for SmileTutor)
Of course this is just one example, but it highlights how learning English can open a whole new range of potential career options for you. Learning English could open doors for your career that you had never even considered – it is therefore easy to say that it is an investment of your time that really makes sense.
More Careers Options at Your Current Employer
Of course, learning English is not just a skill that could benefit those just looking to join the jobs market or at the very beginning of their careers. If you are already working for a company but have found your opportunities for promotion or for moving to a new role within your current company to be limited then learning a new language such as English could be a real help.
It could be that your current company needs people to travel to English speaking countries or to interact with English speaking people. These are just two examples, but they clearly show how learning English could provide a way to boost your career prospects at your current employer.
About the Author
Annabelle is part of the Content and Community team at SmileTutor, sharing valuable content to their own community and beyond.
P.S. Are you serious about your spoken English improvement? Check out my English Harmony System HERE!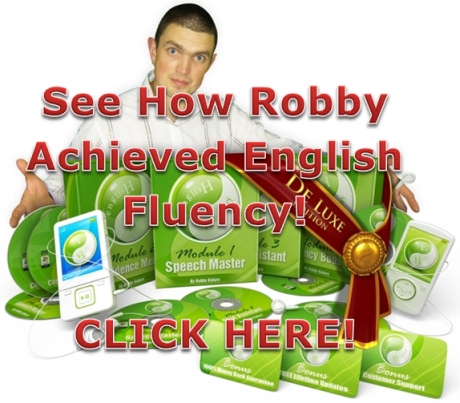 P.S. Are you serious about your spoken English improvement? Check out the English Harmony System HERE!