If you are new here please read this first.
Learning a new language is difficult at the best of times. Although it's been proven that the best way is to jump straight in and start living in that country, this is always easier said than done.
For some of us, there's simply no time to start a class, or maybe it's not what you want, and you just want to start learning your chosen language in your own time. However you want to learn, you've got the biggest information resource to ever exist at your disposal.
Today, we'll explore several ways you go approach learning a new language online, making it easy for you to learn fluently and in your own time.
Practice Daily if Possible
One of the best ways to get better at something is to do it every day. There's no exception to this rule when it comes to learning a language. Whether you're learning via the internet every day or simply refreshing what you learnt the day before, even if you're speaking to yourself, try and get the practice in where you can.
Watch Foreign Media
Thanks to the internet, it's now completely possible for you to sit and watch your favourite shows in another language. Think what your favourite television show or movie is. Then simply pop that into the Google Search box and add your chosen language and you'll be surprised what comes up.
This is a great method if you're actually sitting and watching it and especially if it's a film you already know because you'll be able to match the dialogue to its rough translation.
Use Online Courses
There is a tonne of language learning courses out there at your disposal, both free and paid. If you're looking for something traditional, why not try a traditional course like Rosetta Stone? Also, you can try English Harmony System to improve language speaking fluency by using unique speech exercising techniques. If you're looking for something on a bit of budget, it might be worth trying a package such as DuoLingo.
Download Learning Apps
You know what they say; 'There's an app for everything' and the same rule applies when it comes to learning languages. Whatever kind of style or language you want to learn, you can be sure that there's an app that can help you.
"The great thing about apps is that it can use them simply whenever and wherever you have time, making your language learning efforts, easily accessible," says Kirsten Robinson, a foreign language teacher from Academized.
There are so many apps you can choose from with a mix between free and paid packages and services, so it's simply the case of finding the best one to suit what you're after.
However, one app worth mentioning is Google Translate. This can be found on a desktop computer or downloaded to your smartphone where you'll be able to type in words, translate live conversations and even use your device's camera to translate foreign words, such as menus or signs. This is a great way to learn the language in your own time and very handy when you're abroad.
Practise Reading and Writing
Being able to master another language isn't just about speaking the language, it's about having the ability to read it and write in it. If you can master all three, you'll be able to take a step closer to becoming fluent as you'll have a much greater understanding of it.
When you're practising your reader and writing, pay attention to the details such as grammar and punctuation. You don't want to fall into bad habits as you start. To make sure that you're getting it right, check out some the leading grammar resources, such as State of Writing, Academadvisor or Via Writing.
Take to Social Media
With over two billion active profiles on Facebook, the chances that you'll be able to find someone who speaks the language that you're trying to learn is relatively high.
There is a vast collection of Facebook groups out there that are dedicated to matching people who want to learn the language of another. For example, you could speak English, and you want to learn Spanish. Using these groups and by posting on language-related pages, you could find someone who speaks Spanish and wants to learn English.
You can then share details, such as Skype details, giving yourself the ability to have conversations whenever you like to learn the language from each other. This means instead of trying to learn the vocabulary of the language; you'll be able to learn how to have a proper conversation.
Find an Online Tutor
Instead of attending a class of 20+ people where you won't get much 1-on-1 interaction from the teacher, why not search online for a tutor who can teach you.
Using one of the websites listed below or communicating through platforms such as Skype, you'll have the ability to ask questions and get a first-hand feel for how to speak your chosen language.
To get you started, some of the websites you can find a tutor include; Wyzant, Ox Essays, Take Lessons and Paper Fellows.
As you can see there are plenty of ways to practice speaking a foreign language daily. You don't need to attend lessons for this, just combine learning and entertaining and you'll notice the results after a week or two. Be sure, this will motivate you to practice more. Choose the most comfortable way for you or combine some of them for better results. Good Luck!
About the Author
Brenda Berg is a professional with over 15 years experience in business management, marketing and entrepreneurship. Consultant and tutor for college students and entrepreneurs, who is encouraged to travel around the world and share gained experience. She believes that constant learning is the only way to success.
P.S. Are you serious about your spoken English improvement? Check out the English Harmony System HERE!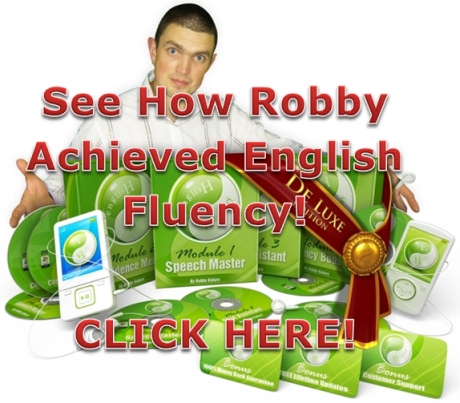 P.S. Are you serious about your spoken English improvement? Check out the English Harmony System HERE!