If you are new here please read this first.
Quality written content should be free from errors. You could be having a brilliant idea to write about but if it is inaccurately written with poor grammar, it will be given a low grade. These mistakes that look so simple are very costly because there are rules and regulations t be followed. The idea is not merely to write and provide information but also to make sure that it is free from any mistakes. In most cases, no one has been able to pin-point their mistakes. For that reason, it is important to hire services of professional editors or make use of the following free proofreading tools that you will get online:
Google Docs.

This is a free tool that can help you proofread and edit your document. It has great features to help you edit your work as you write. There are Add-ons that can be included: Lucidchart diagrams, Thesaurus and so on. All these are meant to make your writing a lot easier. The beauty is that, you can even save your files even when not connected to the internet. This has been very useful to copywriters, essay writers and many other writers related to this type of content.
Usessaywriters.

One of the best ways to ensure that your content doesn't have errors is by seeking the services of NATIVE English writers. At usessaywriters.com, there will be a lot of options waiting for you. Ideally, this is a tool to use to improve your English writing and editing skills. Learn from the experts by using the services of usessaywriters. Your work will be checked for grammar and organization right from the start to the end.
Grammarly

.   With Grammarly, you will be able to find grammatical mistakes and also get relevant explanations alongside each error. If your native language is not English, then Grammarly will help you understand the mistakes you could be making while learning English as a second language. It has an in-built plagiarism checker that tells you of the originality of your content. Again, it checks your content word count and other precise details about what you are writing. Ideally, Grammarly will eliminate a lot of mistakes even the finest details and can work wherever you choose to write online. Once installed, it will help you produce mistake-free writing in Twitter, Facebook, LinkedIn and so on.
Proof Guru.

A free online proofreading tool that offers various packaged style checklists and guides pertinent to various types of content. These features can be used to create customized style guides and checklists to easily enhance your proofreading. Your work will be checked for spelling and then be given suggestions to edit your content. With the Proof Guru website, you can maintain your checklists, style guides, subscription and standards. Then there will be a Proof Guru Checker application that is free for Windows desktop use and works in Ms Word to check the correctness of your word documents.
Polish My Writing (After The Deadline).  

This proofreading tool allows you to check your text for grammar, spelling or style. Ideally, it is a language checker for users from an online platform. It provides advanced style checking, contextual spell checking and intelligent grammar checking. It makes use of natural language processing technology and artificial intelligence to highlight grammatical errors and provides better options and relevant suggestions. To use this stool, you will be required to copy and paste it in a window provided on the website then click on "check writing".
Paper Rater.

You could write certain words correctly but use them in the wrong context. These are big mistakes you don't want to find in your content. Paper Rater gives you the most advanced "contextual spell checker" to rectify your grammatical mistakes with ease. This free online proofreading tool uses artificial intelligence to help students and writers write better. It will provide you with spelling and grammar check, online proofreading or free. It will also check for plagiarism and provide you with suggestions to improve your content.
Ginger.

This is a grammar checker for your written content. It is an online proofreading tool that can check your sentences for correctness. With Ginger, your productivity and writing is highly enhanced. There are easy-to-use features embedded in this software useful in honing your writing skills free from errors. If you are fond of making obvious mistakes in your writing, you don't have to worry. This is a tool that will help you highlight such mistakes. It will require you to stay online for it to help you produce a flawless writing on the go. The software deciphers semantic meaning and context of the text you have written as it makes a comparison with other similar sentences from around the web – a technology known as patent-pending.
Conclusion
Once content has been written, it has to go through a thorough check for mistakes that are most certain to occur. These are the best online proofreading tools that can help your improve your writing skills in English. Use them today!
About the author:
Catrin Cooper is professional blogger and freelance writer from New York. She sees her purpose in providing people with up-to-date info in spheres of marketing, self-development, and education. Apart from work, she adores traveling and yoga.
P.S.S. Are you serious about your spoken English improvement? Check out the English Harmony System HERE!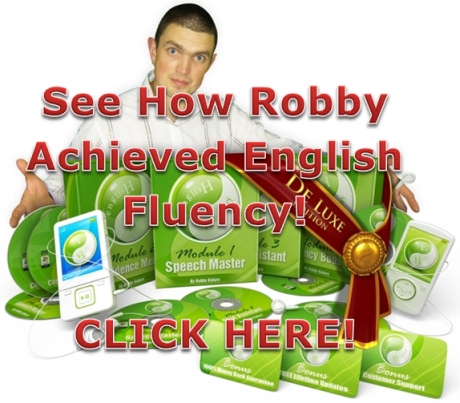 P.S. Are you serious about your spoken English improvement? Check out the English Harmony System HERE!