If you are new here please read this first.

Hello my friends foreign English speakers! 😉
I've been away for some time due to my other commitments – Fluency Gym Coach Program – to be more specific.
Now I'm back with another English idiomatic expression, and this time around it's a phrasal verb 'to carry out'.
It's quite a simple English phrasal verb meaning 'to make it happen', 'to accomplish a task', but I'd still advise you to watch the video above to see how this particular phrasal verb is used in real life conversations.
Well… Not that I'm having a conversation with some other person in this video, but you can rest assured that I would speak with others the very same way I have these monologues in front of a camera. I don't differentiate between speaking with others and speaking with oneself for the simple reason that it's a perfect way of exercising one's spoken English!
So, watch the video above, take notice of how I use the phrasal verb 'to carry out', and try to do some spoken English practice on your own!
Chat soon,
Robby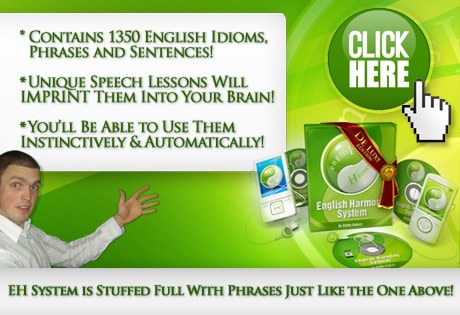 P.S. Are you serious about your spoken English improvement? Check out the English Harmony System HERE!