If you are new here please read this first.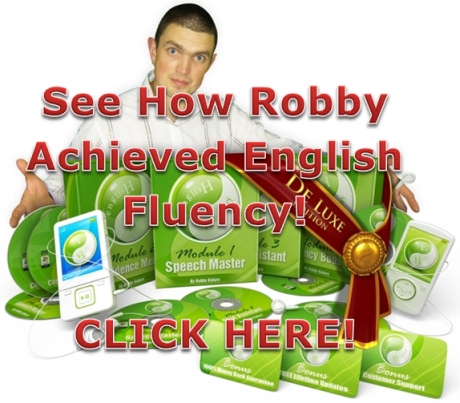 As you might remember, the original English Harmony System was nothing more than a simple eBook. Then I created a multimedia video course on three DVDs which took my customers' experience to a whole new level.
Now I've taken it a step further once more.
An INSTANT DOWNLOAD version of the English Harmony System 2.0 is finally ready, and my sleepless nights spent on working on technical aspects of the download version are over ❗ 😉
First of all, I had to figure out how to make the nearly 5 GB large files easy to download – after all, the System consists of Flash videos and they aren't the smallest files around.
Secondly, I had to find a reliable and user-friendly piece of .exe compiler software so that the files can be easily distributed and all users can be managed.
Thirdly, I had to set up the download software, integrate PayPal into it, and conduct countless tests to make sure everything works like clockwork!
I've been working on this download version since Christmas, and now I can take a deep breath because finally completed. It works, and it's ready to be used by you, my dear impatient foreign English speaking friends who don't want to wait till the physical package containing the 3 DVDs arrives at you doorstep.
Here's a few facts about the downloadable version of the System:
it consists of 3 .exe files – one for each of the 3 Modules – Speech Master, Confidence Mentor and Chat Assistant;
it takes about 20 – 30 minutes to download all three files;
the files are protected by unique registration codes e-mailed to you shortly after the purchase;
constant Broadband Internet connection is required to run the System
What Exactly Is The English Harmony System 2.0?
Imagine a personal English fluency mentor you can use at any time you want. A mentor who'll teach you real, natural spoken English – and make you STOP experiencing all those terrible English fluency issues …
Well, that's what the first and the third Modules of the English Harmony System 2.0 are about – they'll help you re-build your spoken English from the ground up! To put it simply – it's all down to learning naturally occurring English phrases, collocations and word combinations. It's how English fluency is being achieved by native English speakers – and we foreigners are no different.
Instead of hammering abstract English grammar rules into your brain and spending countless hours on writing and reading you'll acquire spoken English the way it's used in normal daily life ❗
Leave advanced grammar studies to those who want to spend the rest of their lives studying behind closed doors. If you want to go out there and enjoy life – you need to SPEAK the English language instead of just writing and reading – don't you agree?
Well, it's where Speech Master and Chat Assistant – Modules 1 and 3 from the English Harmony System 2.0 – come in very handy!
But don't worry – I haven't forgotten the mental side of the English fluency issue. While it's true that natural English fluency can only be acquired by repeating and learning most commonly used English phrases and word combinations, we can't ignore the other side of the issue.
And this is where Module 2 – Confidence Mentor comes into play. Meditation lessons, affirmations, and self-programming for English fluency – I really don't think you've seen it anywhere else!
So if you struggle with speaking English and none of the traditional English improving methods work for you – the solution is right here. It's the English Harmony System 2.0 – a compilation of unique multimedia English fluency improving videos where you're required to speak all the time… speak till you achieve the fluency you've always dreamt of!
Robby
P.S. Are you ready to get on the fast track to spoken English fluency? Check out my English Harmony System HERE!

P.S. Are you serious about your spoken English improvement? Check out the English Harmony System HERE!