If you are new here please read this first.
Podcast: Play in new window | Download

I got contacted by a guy living in the US recently, and he said in his e-mail that quite often he finds himself in situations when he can't have a normal small-talk conversation with native English speakers DESPITE having been told by a lot of English teaching professionals that his English is almost perfect.
So basically the problem can be defined the following way:
Everyone says my English is good enough, but I know for a fact that it ISN'T!
This may sound like an attempt to be super-perfect (it's as if the person in question is saying that his or her English is never going to be good enough), but in reality it happens to a lot of foreign English speakers due to reasons other than having very high standards when it comes to English acquisition.
The reasons are as follows:
Lack of focus on conversational English in the traditional school curricula;
Lack of spoken English practice while learning English the traditional way;
Imbalance between English knowledge required in order to pass tests and sit exams and knowledge that's required to speak English with real people in real life.
Want to know more about it?
Then watch the video above and don't hesitate to publish your comments below!
Regards,
Robby 😉
P.S. Are you serious about your spoken English improvement? Check out my English Harmony System HERE!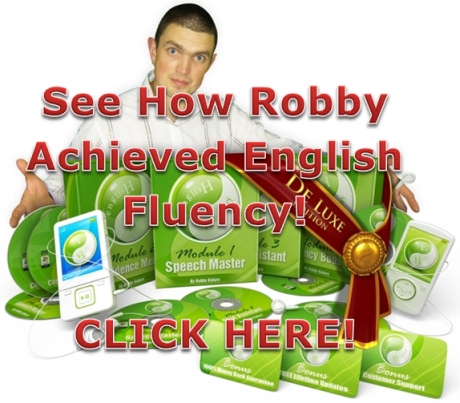 P.S. Are you serious about your spoken English improvement? Check out the English Harmony System HERE!