Are you an English learner seeking to improve your spoken English fluency, confidence and pronunciation? Then check out my English improving software products below!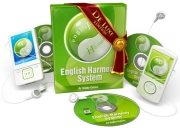 This bestselling English fluency improvement program is going to improve your spoken English naturally and effortlessly. It's made up from 90 speech exercising lessons containing 1350 English sentences, phrases and idiomatic expressions covering a wide variety of study, work and personal life related topics. The unique speech exercising methodology ensures you acquire all those natural English sentences so that you can use them later on without much thinking thus facilitating natural English fluency. This is an ideal product for those non-native English speakers who are good at reading, writing and understanding English but struggle with speaking!
Buy English Harmony System HERE.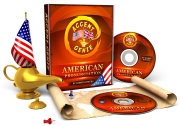 Accent Genie American Pronunciation Program is going to teach you how to sound like an American English speaker by utilizing the same unique speech exercising technology used in the English Harmony System – only this time around the focus is put upon mastering those specific sounds unique to American English. Unlike other similar accent courses online, Accent Genie won't waste your time telling you to repeat individual sounds over and over again; instead you'll be repeating entire sentences which have been phonetically mapped with a non-native English speaker in mind! This product is also great if you simply want to improve your English pronunciation and make it clearer.
Buy Accent Genie American Pronunciation Program HERE.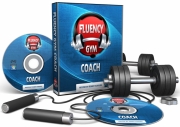 Fluency Gym Coach Program is the ONLY English confidence improving product online! It's exactly what you need if you're afraid of speaking with other people and you constantly feel inferior to other English speakers. Fluency Gym Coach Program contains 33 motivational video lessons where I'm going to provide a very thorough and in-depth information on how to manage your English fluency and maintain your confidence even at moments when you may feel that you're useless as a non-native English speaker!