If you are new here please read this first.
Hello boys and girls! 😉
I haven't posted any English idiomatic expression videos lately, so I figured why not record one and put it up on YouTube and on my blog so that you can learn something new!
Today's phrase is the following:
TO GO THE EXTRA MILE
and if you want to find out how it's to be used in real life English conversations, please watch the video above. In this video I'm providing 3 examples of using this particular idiomatic expression, but obviously there's a whole lot more ways of using it when communicating with other English speakers.
The expression TO GO THE EXTRA MILE can be used whenever you want to describe someone making extra effort – if you think about it, it actually makes a lot of sense. Walking another mile when you've already walked the entire way quite obviously involves some extra work, and apparently at some stage native English speakers started using this phrase to describe making extra effort in general.
So, watch this video, do some spoken English practice with this expression in order to cement it into your brain, and if you've any questions in relation to this phrase – let me know in the comments section below!
Cheers,
Robby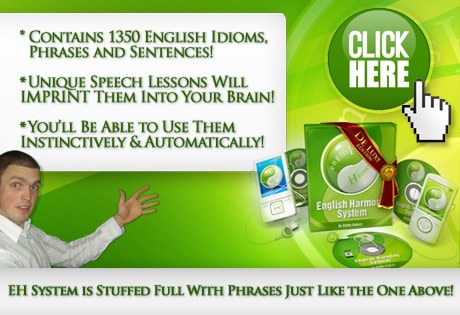 P.S. Are you serious about your spoken English improvement? Check out the English Harmony System HERE!