If you are new here please read this first.
Podcast: Play in new window | Download
Subscribe: iTunes | Android | RSS
Recently I got contacted by one of my blog readers and she told me that the more she thinks about the various English grammar tenses, the more confusing the whole thing gets…
On a lot of occasions it seems that you can use a number of different Tenses, for instance – "I'm going to the movies tonight", "I'll go to the movies", "I'll be going to the movies" – so how do you know which one is right?
And the more you analyze all this kind of stuff, the more confusing it gets and eventually you start feeling that you know nothing about English grammar!
Now, watch this video above where I'm giving precious advice on how to approach such a state of mind, and if you've got any questions – don't hesitate to publish them in the comments section below!
Robby
P.S.S. Are you serious about your spoken English improvement? Check out my English Harmony System HERE!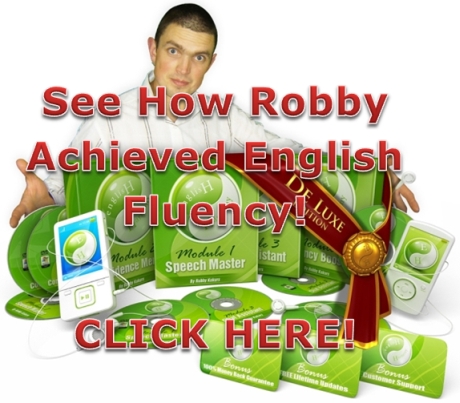 End