If you are new here please read this first.

Hello Everybody! 😉
This year has finally drawn to an end, and I have to tell you my friends that it's been one hell of a ride ❗
I've created a couple more products on top of the English Harmony System, namely – Fluency Gym Coach Program (helping my fellow foreigners with confidence and goal-setting when it comes to English improvement) and Accent Genie Program (focusing on American Pronunciation);

I've started a couple of new blogs – EasyIdioms.com and BestEnglishFiction.com (I haven't been updating them as often as I'd like though…);
I've finally bought my own house (well – 90% of the money is borrowed from the bank anyway, so technically it won't be mine for another 30 years…) and the redecoration work kept me busy during the summer months – having said all that, however, I never stopped delivering articles and videos on my blogs EnglishHarmony.com and AccentAdventure.com!
On top of that, I've been going to my 9 – 5  job on a daily basis so as you can imagine I've been busy as hell but I've truly ENJOYED every single second of it! Why? Because receiving e-mails and comments such as this one, for example, makes it all worthwhile:

That's right my friends.
It's only thanks to YOU that I'm sitting here in my home office behind the laptop and making all these videos and articles.
If not for YOU, there'd be no-one to read it all, there'd be no-one to watch my videos, there'd be no-one to leave comments on my YouTube channel and my blog.
And if not for those who've committed with their money and dedication – namely, my CUSTOMERS, I wouldn't be able to run my operation because – let's face the truth my friends – I wouldn't have the financing necessary to run my websites, create the products and produce the videos!
So I'd like to take this opportunity and THANK YOU ALL VERY, VERY MUCH for staying with me throughout this year, and may all your wishes come true in the New Year 2014!!!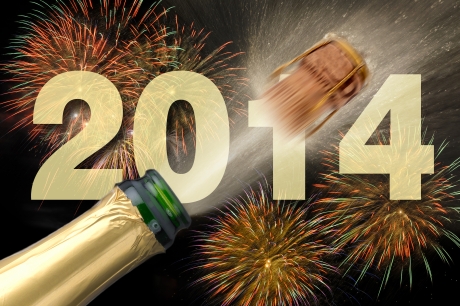 P.S. Are you serious about your spoken English improvement? Check out the English Harmony System HERE!