If you are new here please read this first.
I've been going on about improving spoken English for years and given you countless advice on how to become a better English speaker. If you're a bit tired of it all, watch this video where I'm telling about my own spoken English improving routine and what I do on a daily basis to maintain a high level of English fluency.
In this video you'll find out the following things:
why I still keep practicing spoken English with myself despite having a full time job in an English speaking environment;
why I threw away all my English – Latvian pocket dictionaries and now I'm having a pocket phrase book;
how playing a guitar helps me have real English conversations with friends and work colleagues;
why I read fantasy fiction in English during my breaks at work!
If you've any questions to ask in relation to this video or if you want to share your own English improving experiences – use the comments box below!
Robby
P.S. Are you ready to get on the fast track to spoken English fluency? Check out my English Harmony System HERE!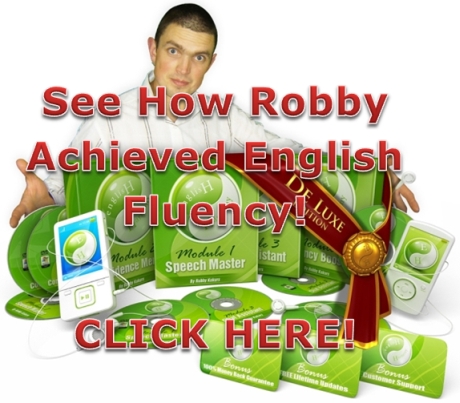 End