If you are new here please read this first.

Are you often analyzing spoken English phrases and expressions and asking questions such as: "Why do they say it like that?"
If you are, then you'll definitely ask the very same question upon finding out what today's English idiomatic expression is!
So, here you go – "I would have thought".
Now, are you wondering why it's "I would have thought" instead of "I would think" or simply "I thought"?
STOP DOING IT!
Just the very fact that native English speakers use such a phrase is sufficient enough to justify its very existence. As far as we're concerned, that's how they say it, and that's all there is to it!
So, if you want to sound like a native English speaker, use the idiomatic expression "I would have thought" whenever you find out that something is quite the opposite to what you believed.
As for more sample sentences involving this phrase – please watch the video above and let me know what you think about it! 😉
Chat soon,
Robby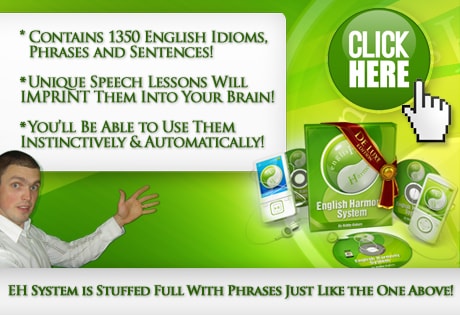 End