If you are new here please read this first.
Podcast: Play in new window | Download

Hello my dear blog readers!
Recently I've been getting a few e-mails and also blog comments asking me how it's possible to develop and improve one's English if one has very, very little time to do so!
Here's a typical scenario.
You have to get up very early to catch the bus to work, and you've virtually no time to do anything in relation to your English improvement.
Then you're working long hours in an environment where there's no English involved whatsoever, and your working day is really hectic with a couple of quick tea breaks in between.
Now, by the time you arrive back home, have your dinner and take a shower, the day is almost over and you have to go to bed to get some sleep before getting up the next morning and starting your 8 AM – 6 PM rat race again.
So, it kind of begs the natural question:
Is it possible at all to work on your English and also improve it considering you're really, really busy during the entire day and by the time you can sit down in the evening you're so tired you find it very hard to be motivated to do anything that requires mental exertion?
Well, here's the simple answer – "Yes, it is possible!"
And here's what you have to do in order to find out how exactly it's possible to improve your English if you've very little time during the day – watch the video above or listen to the podcast, and you'll find out everything!
Any questions or comments – please post them in the comments section below! 😉
Cheers,
Robby
P.S. Are you serious about your spoken English improvement? Check out my English Harmony System HERE!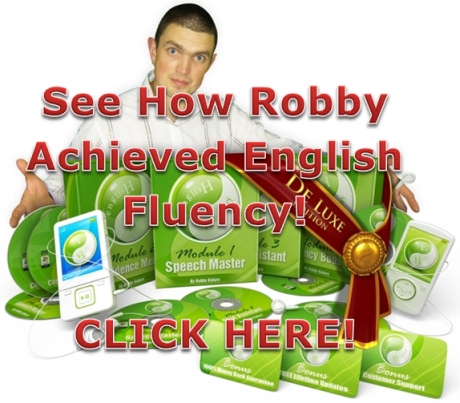 P.S. Are you serious about your spoken English improvement? Check out the English Harmony System HERE!