If you are new here please read this first.

You're working on your spoken English improvement day in, day out.
You're acquiring new English phraseology and vocabulary, you're engaging in regular spoken English self-practice, you're seizing every opportunity to speak with other English speakers.
Slowly but surely, your ability to speak in English becomes more pronounced, and you're capable of verbalizing your thoughts with an ever increasing proficiency.
Those aren't the only changes taking place though.
Your constant striving for betterment and improvement brings other changes along.
You're becoming more informed, you're broadening your horizons and you're becoming more intelligent.
You're becoming better at organizing your life in other areas – not just English fluency improvement – and that has a positive effect on your life quality and as a result you become more successful in everything you do!
Do you think it's not true?
Well, watch the video above to hear everything I have to say in this regard!
Chat soon,
Robby 😉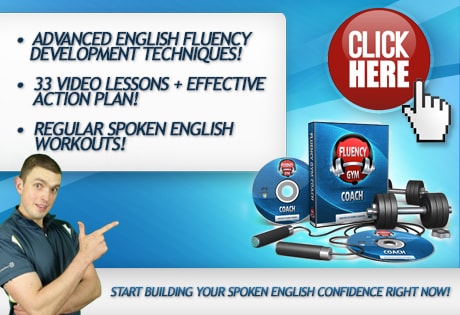 P.S. Are you serious about your spoken English improvement? Check out the English Harmony System HERE!