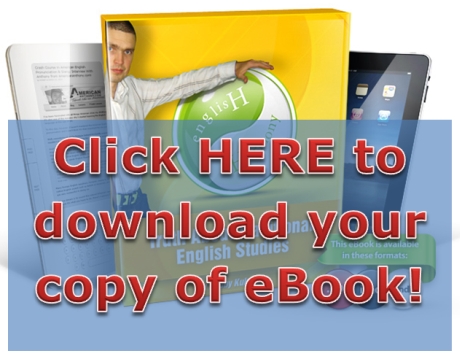 When you open the folder, you'll find 3 files in it:
The first one is for iPads;
The second one is for eBook readers such as Kindle;
The third one is the PDF file for PCs and Laptops and any other devices supporting the PDF format!
I hope you'll devour this eBook in minutes.
And I also hope you'll come back to my blog looking for more answers.
Like – "Robby, how can I manage my English fluency on days when I can't seem to be able to speak at all?"
Or – "Robby, can you help me out with this English grammar question – when do I actually have to use WILL and when – GOING TO when speaking about future events in English?"
Talk to you soon,
Robby
P.S. Are you serious about your spoken English improvement? Check out my English Harmony System HERE!