If you are new here please read this first.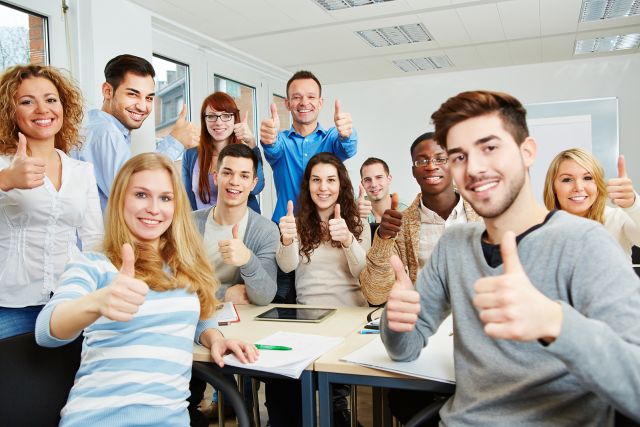 English language exams have to be taken by the majority of people who are interested in working and living in any English-speaking country. The first one that was established was the International English Language Testing System (IELTS) in 1989. It was created by several organizations from different countries and it requires serious preparation.
The other important international English language exams are TOEFL (Test of English as a Foreign Language) and TOEIC (Test of English for International Communication). The former is designed specifically for people who want to enroll in universities where English is the language of teaching, while the latter measures general communication and everyday skills of the English language.
Here is a list of benefits that you will have once you decide to take up one of these tests and do well at them!
Better possibility of enrolling a university
The only sure way to enroll a university where classes are conducted in English is to score high on one of the international English language exams. Once you have a proof of your language knowledge you can try applying for universities in countries such as the United Kingdom, Canada, United States, Australia, New Zealand.
However, you also must have a certain score in order to be eligible for enrolling a university in certain countries. For example, in order to be able to go to a UK university, you must score all components with at least a 6.5 scores. On the other hand, scoring a 5 overall is good enough for Australia to consider your English fluent enough to let you work in that country. Finally, there are cases, such as in Canada, where you have to check with universities and see what their requirements for the test are.
Immigration is now an option to think about
Knowing a language is essential for moving to another country, and governments really appreciate if the people who want to migrate to their country know their language well. Therefore, if you plan on migrating to an English-speaking country, try scoring well at the exam and you will raise your chances of being received a lot!
The knowledge of the language will bring you different benefits as well, once you migrate because knowing a language means knowing a part of someone's culture. Therefore, if you want to blend in easier and become a part of that society, you will consider learning English and taking the exam as soon as possible.
Yet another thing that should be mentioned when it comes to immigration is that some countries require additional tests to be taken when applying for their citizenship. For example, Canada will accept your IELTS score, but the additional tests will have to be taken in which you will have to pass their Canadian Language Benchmarks Standard. This is, of course, an easy task if you do well at your international English language examinations.
Working with international English language exams
In order to work abroad, you must score much more than a basic knowledge of English. Due to the fact that most of the jobs require clear communication, you will need to score higher than scoring for immigration. Of course, it is up to you to check with the employer what their condition is when it comes to the score, because it may vary from job to job.
Of course, knowing a language can help you a lot with understanding the work ethic of a country where you want to work. Employers can value your English language knowledge because they will consider you well-informed about the work and the culture of that country.
A steady job in your own country
Even the countries where English is not the first language value your scores and there is a huge possibility that you will get a good job in your country. Nowadays, companies value each employer who has English language skills due to the fact that doing business has become a global thing and the English language the main way to communicate while doing business.
Once you pass the test, you will be able to submit the results to the employer in your country and receive a giant advantage when it comes to hiring!
The only thing is – even employers in your homeland may have different standards when it comes to knowing English, which means that some may require better test results.
To sum up, taking an international English language exam can only bring you to benefit even if you do not plan on moving to another country where English is spoken. If you, however, decide to migrate, you will have open doors at Universities, workplaces and possibly approved citizenship. There are a lot of advantages that this test gives you and it is up to you to decide when you are going to take the next test.
Leah Cooper is a professional writer and editor at AussiEssay. She writes about different topics in such spheres as e-learning, content marketing, blogging, personal development and freelancing. Feel free to follow her on Facebook and Twitter.
P.S. Are you serious about your spoken English improvement? Check out the English Harmony System HERE!