If you are new here please read this first.

Hello guys and gals, I'm back with another English idiomatic expression video, and this time around it is… Hold on, I knew what it was going to be, but it just suddenly slipped my mind!
He-he, I'm just messing with you guys!
"It slipped my mind" IS the idiomatic expression I'm looking at in today's video – but there's more to this video than just that! 😉
If you've been watching my previous videos you'll know that I'm always talking about some completely random stuff; it's just that I'm always getting carried away with recording these videos and I just can't stop my train of thought!
Anyway, I'm sure you don't mind it – especially considering that there's so much more to spoken English improvement than technical aspects such as idioms and phrases.
Spoken English is all about the communication aspect of the language, and that's why I'm always trying to say something on top of the daily phrase.
Chat soon,
Robby 😉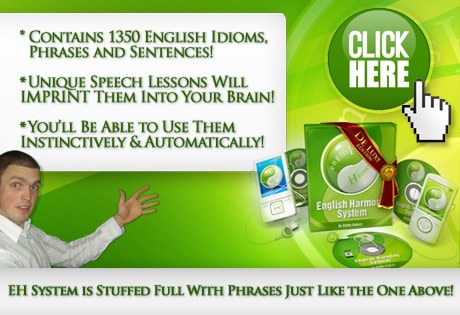 P.S. Are you serious about your spoken English improvement? Check out the English Harmony System HERE!