If you are new here please read this first.

Hello all English learners out there! 🙂
If you're a hard-working English learner, you have acquired good English speaking, writing and reading skills LARGELY DUE TO THE FACT that you've put long hours and dedication into the process.
If all you're doing in order to improve your English is checking some news articles in English every now and then, you're in a poor English fluency state and it's LARGELY DUE TO THE FACT that you haven't been making any real effort in terms of English improvement.
As you can clearly see from the paragraphs above, today's English idiomatic expression is LARGELY DUE TO THE FACT, and it's a very handy phrase for situations when you want to sound smart and intelligent.
While in reality there's nothing really that smart about this English phrase, most foreign English speakers would buy into this myth for the simple reason that they can't speak like that. But it's all a matter of memorization and spoken English practice, my friends!
Once you've learned the phrase, it stops sounding difficult, and the more times you repeat it, the easier it is to pronounce it!
Even much longer phrases – such as RINGED WITH CHAIN LINK, TOPPED WITH RAZOR WIRE can be learned off by heart and used in English conversations easily and effortlessly, and today's phrase is no exception.
So, if you want to hear more sample sentences using English idiomatic expression LARGELY DUE TO THE FACT, watch the video above and then do some spoken self-practice to incorporate this English speech pattern into your active vocabulary!
Thanks for tuning in,
Robby 😉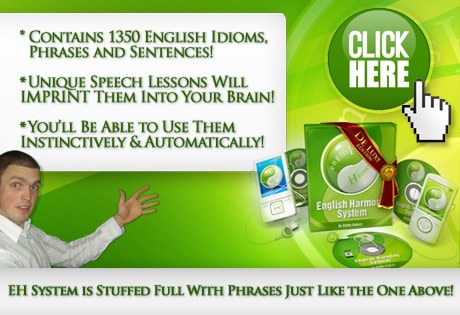 P.S. Are you serious about your spoken English improvement? Check out the English Harmony System HERE!