If you are new here please read this first.
Podcast: Play in new window | Download

This time around we're going to look at the following English idiomatic expression:
MUST HAVE
Well, to tell you the truth, it's not really your typical idiomatic expression because it only consists of two words.
I'd be more precise if I told you that MUST HAVE forms idiomatic expressions in combination with other words, and here's a few examples:
I'm not feeling very well, I

MUST HAVE

eaten something bad!
So, you're back from your trip – what was it like? It

MUST HAVE

been some experience!
Was Julie off for a couple of days? She

MUST HAVE

been sick!
Now, I hope you've started getting the bigger picture in terms of how MUST HAVE can be used.
But you're always welcome to watch the video above where I'm giving you extra info on how to use this expression in real life!
Cheers,
Robby 😉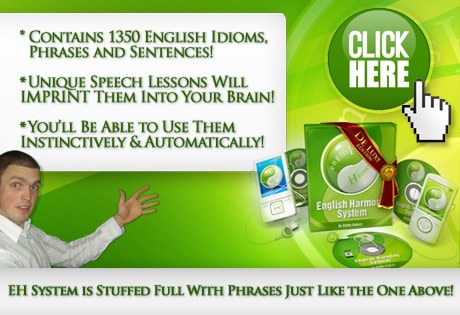 P.S. Are you serious about your spoken English improvement? Check out the English Harmony System HERE!