If you are new here please read this first.

Hello boys and girls, I'm back with another English idiomatic expression!
This time around I'm going to look at the following phrase: "needless to say", and I think this one is quite self-explanatory.
Basically you can use this phrase whenever you're going to say something common sense, something that is very logical and straightforward, something that may as well not be said because it kind of goes without saying.
Let's say, for example, you're filling your friend in on something that happened while he wasn't at work, and here's what you're saying:
"… and then Jane told him everything she thought of him and needless to say, he hasn't spoken to her since!"
Now, it's not necessarily that whatever you're saying after the phrase "needless to say" can be as well omitted. In the above example the fact that the person in question hasn't spoken to Jane ever since the argument occurred can't be inferred from the first part of the statement alone, so probably the best definition of this particular English idiomatic expression is the following:
Just as expected, this or that particular thing happened.
Would you like to hear more sample sentences containing today's English expression?
Then watch the video above and needless to say – don't forget to put this newly acquired English phrase to practice and add it onto your active vocabulary by doing some spoken English practice with yourself!
Chat soon,
Robby 😉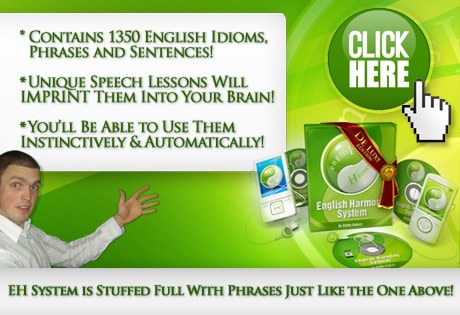 P.S. Are you serious about your spoken English improvement? Check out the English Harmony System HERE!