If you are new here please read this first.
Podcast: Play in new window | Download

Hello my friends, and welcome back to yet another English idiomatic expression video!
In today's video we're going to look at the following expression:
OUT OF THE QUESTION
This expression is typically used when you want to say that something is totally impossible, that you can't do it, or that some other person can't do something.
And here's an example:
"Robby, we're going out tonight, are you coming with us?" – "Sorry guys, but I have to hand in the assignment tomorrow, so I'm staying in and doing some serious writing!" – "Common Robby, just come with us for an hour or so!" – "Guys, seriously, it's OUT OF THE QUESTION so just drop it."
But now watch the video above to see me use this English idiomatic expression in a number of different scenarios, and don't forget to do some spoken English practice with yourself by incorporating this phrase in your speech!
Chat soon,
Robby 😉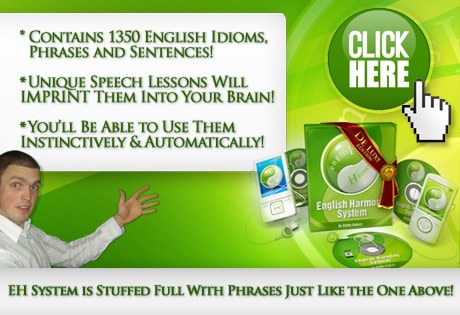 P.S. Are you serious about your spoken English improvement? Check out the English Harmony System HERE!