If you are new here please read this first.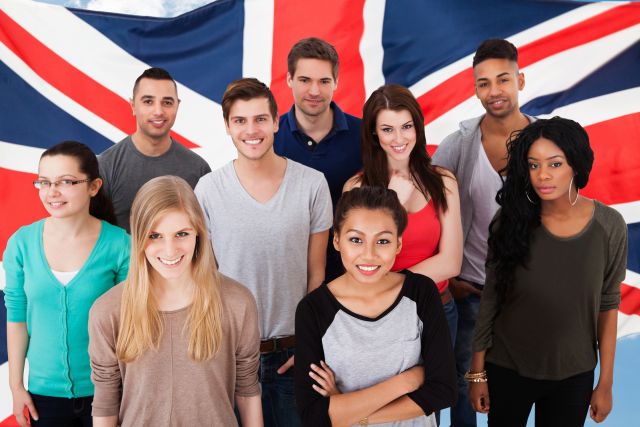 Hello English language learners! As you probably discovered during your studies, native speakers are the best way to build fluency, learn pronunciation, gestures, and receive more benefits compared to studying with other learners.
Whether you've started learning a couple of months ago or you already can show off your language skills to native speakers, choosing this option is the best way to advance quickly.
But what if you're struggling to find native speakers in your city? How can one find them and ask for practice?
Don't worry, there are plenty of great opportunities you can take advantage of to get in touch with English native speakers.
They are presented below (all of them are free!).
Register on a language learning social media network
I should say right from the beginning: I don't mean Facebook by "social media network." There are different kinds of these sites out there, and some of them are fully dedicated to learning English language. Isn't that awesome?
Speaky is one of them. It invites to create an account (can be done using email or Facebook is seconds) and select a language for practicing. There are around fifty languages available for your choice, including English.
The users of Speaky are other language learners like you and native speakers, which is perfect. Also, the platform makes it easy to connect with them by providing multi-language keyboards and integrated translators.
Chats, audio and video calls directly from your browser are also available. No additional software needed.
Participate in language exchange program online
There is a wide range of these programs on the net. They allow to practice English language via text, voice, and video chats.
One good example is Conversation Exchange. This site is very easy to use and thousands of people are already practicing English with it!
Getting started is simple: you just have to sign up and let the system know your native and target language. The site also determines your geographical location and tries to find native speakers as closely to you as possible.
This means that you can find friends to practice in person if you become friends online. In addition to great practicing opportunities, the site has a lot of helpful language learning resources for you to use, such as pronunciation, survival phrases, conversation topics, and more.
See offerings at a local college or university
If your hometown has a college or university where students learn English language, it could your destination to meet native speakers.
They probably have some offerings in terms of language learning, such as conversation clubs and course offerings. They are accessible to general public, so you can go there and see what they can offer to you.
It is very likely that most of the people you'll encounter will be learners just like you but they always have at least several native speakers to lead them. Anyway, pay a visit to a local campus to discover your options.
Join language learning groups on Facebook
The largest social media platform is the world also might have some good options for you in terms of learning English. People like you who want to study often create groups and invite native speakers and other  learners to establish a small community based on the mutual interest.
You can become a member in one of these groups as well. After browsing Facebook for less than 15 minutes, I discovered at least ten active groups where people learned English, French, Italian, Chinese, Japanese, Spanish, and other languages.
Just use Facebook's search bar to find them. It's super easy and can be really fun. However, some of these groups are closed and you will have to wait for the approval of your request to join from an administrator.
It's just how people determine that your real goal is to learn a language, so it's an understandable and reasonable precaution. In the end, just a little bit of wait is totally worth it.
You can browse through the list of participants and find native speakers there. This means that a great language practice is just a few clicks away!
Create your own language exchange group
Ever wanted to be a manager of your own English learning group? Well, it's possible!
For this task, you can use services like Meetup. They allow you to find other people based on the same interest and engage in conversation. Also, you can create a group based on that interest in your area and invite people to join.
Since the site is dedicated to language practice, there is a lot of native speakers that would be glad to join if the group is interesting to them.
As the result, you can arrange a meeting in a local park, library, burger joint, or wherever you want and talk about shared interests.
Or you can just join groups you find interesting and go see how they arrange their own meetings. Either way, it is a great method to find native speakers and then meet them in person.
Over to you!
So many opportunities are there for you to learn English language! The only thing required is your honest desire to become a fluent speaker.
Feel free to visit these sites and check out what they offer and be ready to speak a lot. That's it, go!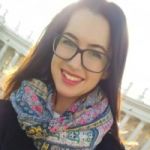 Lucy Benton is an writng coach, editor who finds her passion in expressing own thoughts as a blogger, who currently works at BestEssayTips. She is constantly looking for the ways to improve her skills and expertise. If you're interested in working with Lucy , you can find her on FaceBook.
P.S. Are you serious about your spoken English improvement? Check out the English Harmony System HERE!