If you are new here please read this first.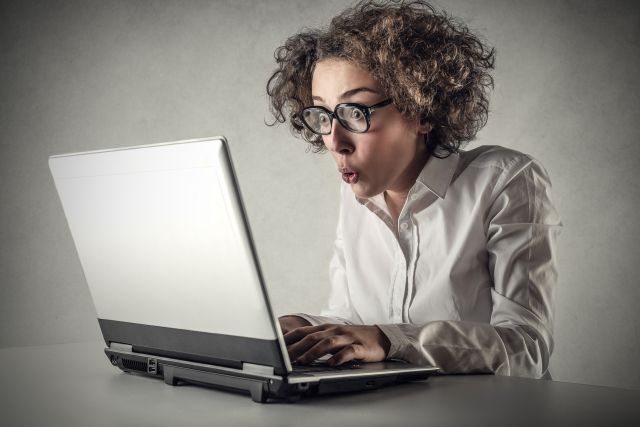 A Guide For International And ESL Students
As an international student or an ESL student, the English language is most probably your biggest stumbling block. You have most likely been struggling to keep up with the rest of your class who are native speakers of English. The language barrier can really get in the way of you participating actively in class and this can be frustrating.
It is understandable that you may find writing research papers and college essays specially difficult to grasp. You might have also faced situations where you've been asked to write a full-fledged research paper, and the deadline is around the corner, sometimes in less than 24 hours. You feel stuck and confused and don't know where to turn for help. What do you do in such cases?
Don't worry, this guide is here to help you. It will show how to break down the process of essay writing into easy steps so that you can put together a completed research paper in just 24 hours!
Use the Internet
When you start out on your research, it is always great to begin with the basics. Nearly every topic under the sun is covered by online encyclopedia like Wikipedia and Encyclopedia Britannica. Most of their entries are written for ordinary readers who are not specialists on the subjects. This should be ideal to help you understand the fundamentals of the topic. You can also look for relevant, informative and educational videos on YouTube and Vimeo. Podcasts are another excellent option. Of course, do be careful about using internet sources for serious research. Stick to credible and academic sources. While you can read Wikipedia, but do not use that to write your research paper. Steer clear of blogs that do not have any authority because they are also not accepted as a credible source by universities.
Don't Be Afraid To Approach Your Professors For Help
Once you have chosen the topic for your research paper, ask your professor if they can suggest a few relevant books written in simple language so that you can understand the subject better. Most often, the professor will have at least one or two good recommendations for you. And they will be happy to see your dedication.
Put Down Your Thoughts
Once you have understood the topic and have a good sense of what you want to say about it, start by planning out your writing. Make sure you have the introduction, the body and the conclusion and stick to the word limit. In each section, put down the main points you want to convey. Arrange them in a sequence that makes sense and flows logically. Then build on each of them one by one, explaining in more detail.
Find A Strategy That Suits You
Do you usually prefer to write in your first language and then translate it into English? Or perhaps you prefer to take the plunge and start writing in English straightaway. Whatever works for you is good. You may be worried about expressing yourself well. But at this point, the most important thing is to just get started. Don't feel pressurized to use big words and fancy expressions. Simple writing is the easiest to understand and the most effective. Do use online dictionaries to look up word meanings and translations.
Text Editors and Spellcheck
Take full advantage of text editors like Microsoft Word or Google Documents. These have built-in spelling and grammar checking tools which will point out errors in your writing. Just make sure that the settings of the program are correct. For instance, if you are writing a research paper for a UK university, make sure the program is set to 'UK English' as default rather than 'American English'.
Online citation generators
To save time and effort, you can make use of free online tools that help you instantly create entries for your references and bibliographies. There is no need to spend hours putting together these references. Most universities tell you which referencing style your essay needs to follow. The most commonly used formats are APA, MLA, Harvard, Oxford and Chicago. You can choose your required format and simply enter details like author names, book titles, publisher names and dates of publication. Hit enter and watch as the tool creates a citation ready for you to paste into your research paper.
Take Help with Editing and Proofreading
Most universities offer dedicated writing support for international students. Some of your peers may also volunteer as part-time proofreaders or editors. Approach the student office to ask if you can get information about such services. Do not hesitate to request for outside help with proofreading and editing. This way you can make sure your paper is free of typos and grammatical errors.
Take Help From A Professional
In the worst case scenario, if you find yourself completely stuck and running out of precious time, there is still a solution available. There are dozens of professional essay writing services out there on the internet, just for students like yourself. Choose one that offers delivery on short notice. Some companies like LifeSaverEssays.com allows you to "Find Your Writer" and choose your own writer. You can either go for the writer with the highest rating or choose the lowest bid. This gives you a sense of control and you don't feel imposed by high prices. Do read some testimonials and the company policies before making the payment. This way you can ensure that the service is reliable.
___________________
Even with all of this support available to you, writing a research paper for university may seem like a huge challenge. The point is that it is meant to be challenging. The process is supposed to help you improve your thinking, reasoning and writing skills. The more papers you do, the better you will get. But it never hurts to seek help when you need it. Follow these tips and they will certainly help you achieve your goal and produce a research paper you can be proud of!

Livia Susan is a part-time writer and the Co-Founder of Lifesaver Essays, an essay writing service that assists students studying in the US, with their research papers and term papers. Livia works closely with students understanding the challenges they face while writing their essays. She helps them overcome these hurdles by helping them draft their essays. She and her company also help students edit and proofread their research essays, thereby helping them improve their writing skills.
P.S. Are you serious about your spoken English improvement? Check out the English Harmony System HERE!