If you are new here please read this first.
Podcast: Play in new window | Download
If you can't watch the video below – listen to the audio version above! 😉


There are a lot of ways you can practice your spoken English in situations when you don't have plenty of opportunities to speak with real people in real life:
Watching all sorts of YouTube videos and repeating what you hear
There's another way, however, to get your spoken English practiced in the comfort of your own home while at the same time speaking with another human being.
Namely – speaking with someone over the phone!
But hold on, what if you don't have any English speaking people you could call?
And surely if you know someone you might call, you wouldn't be calling them every day now, would you?
And that's when the utility company support phone lines step in ❗
Basically here's what you have to do:
Find any utility company free phone numbers
Ring them on a daily basis asking all sorts of questions about their products and services
Ask them questions in relation to payments, direct debits, contract duration – anything you can think of!
The beauty of such phone calls is that you:
Don't have to face another person in real life – the phone call is impersonal!
Even if you get stuck in the middle of a sentence you can drop the call!
You're not morally obliged to the person on the other end of the line!
You can speak HOWEVER you want and make as many mistakes as you want – the agent sitting in the call center doesn't know you!
So basically ringing up free phone lines and inquiring about their services and products is a perfect way for you to speak with other people without all the stress involved, and this way you can develop your fluency and ability to speak in English.
So, next time you're thinking "How can I practice my English?" – just pick up your phone and dial your Internet company support line and pretend you're genuinely interested in their offers.
Also, you have to bear in mind you don't necessarily have to be their customer! You can ring ANY company you want! 😉
Cheers,
Robby
P.S. Are you serious about your spoken English improvement? Check out my English Harmony System HERE!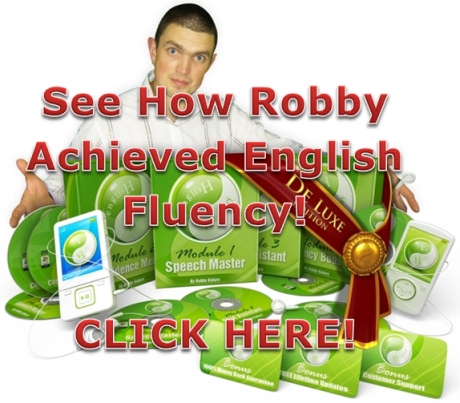 P.S. Are you serious about your spoken English improvement? Check out the English Harmony System HERE!