If you are new here please read this first.

This time around we're going to look at how to use the following English Idiomatic Expression in your daily English conversations: THIS TIME AROUND.
Did you just notice something odd, by the way?
The above sentence begins and ends with the same expression, and it's all because today's expression THIS TIME AROUND can be used whenever:
You're meeting someone for the second or any subsequent time and letting them know that something is happening differently;
You're telling someone about what other people are doing differently this time;
You're communicating with a larger audience – just like me! – and you're starting yet another presentation!
Now, is it 100% clear to you how this phrase is used?
If so – start doing some spoken English practice immediately:
Come up with 3 sample sentences on your own including the phrase THIS TIME AROUND;
Imagine you're talking to someone and use those sentences!
If you'd like to find out more about the phrase, however, you're welcome to watch the video above.
And, of course, you can ask any related questions in the comments section below!
Chat soon,
Robby 😉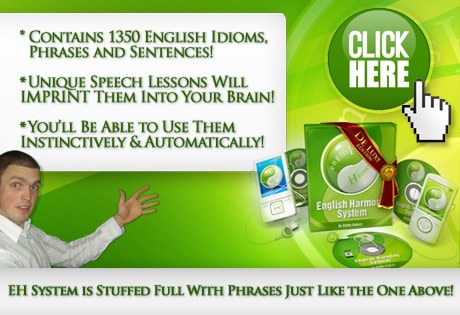 P.S. Are you serious about your spoken English improvement? Check out the English Harmony System HERE!