If you are new here please read this first.

Hello my fellow foreign English speakers!
Have you ever heard anyone say things like:
Thank God I HAPPENNED TO BE there – otherwise who knows how it all would have ended?
You won't believe me – I HAPPENNED TO BE in the same hotel as Justin Bieber!
I don't think it was a cosmic coincidence – he merely HAPPENNED TO have gone to the same college with her sister…
… and you've been wondering why people use the English verb "to happen" in this particular context?
Why don't they just say:
Thank God I was there…
I was in the same hotel…
He went to the same college…?
Well, it's simple enough – the English idiomatic expression TO HAPPEN TO (BE) is used whenever describing a random nature of an event which has some important consequences for you or anyone else who may be speaking at that particular moment in time.
Want to find out more about this English idiomatic expression?
Well, you've just got to watch the video above!
Cheers,
Robby 😉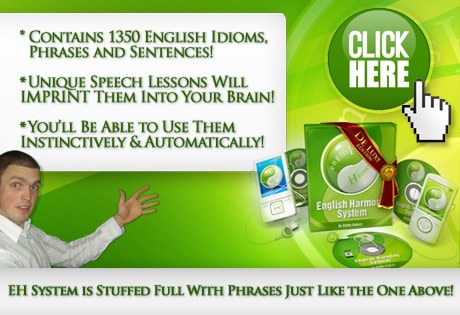 P.S. Are you serious about your spoken English improvement? Check out the English Harmony System HERE!