If you are new here please read this first.

Have you ever been under the impression that the entire world has literally conspired against you and everybody finds something bad in what you're doing?
Is your team leader at work under the impression that your colleagues do most of the work while in reality it's you who gets most problems solved?
And does it ever occur to you that even though most people are under the impression that governments and politicians are almost inherently bad and evil, in fact they're doing a really tough job and they work much harder than the average Joe?
All these sentences above are examples of the English idiomatic expression UNDER THE IMPRESSION in action, and that's exactly how native English speakers describe the abstract concept of feeling a certain way about something.
They don't normally say "I have the impression".
You wouldn't hear them say "my impression is that…" too often.
"I'm under the impression that…", however, is something you'd hear most often, and if you want to speak just like a native English speaker, then you'd better learn this idiomatic expression and start using it in your daily English conversations!
Chat soon,
Robby 😉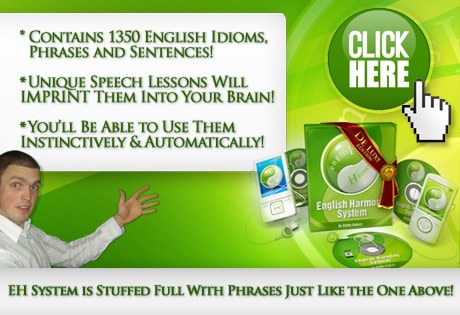 P.S. Are you serious about your spoken English improvement? Check out the English Harmony System HERE!