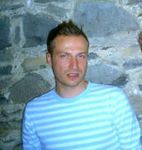 Hi Robby,
  You can't even imagine how your system has helped me to convince myself that my English is good enough to feel confident when I speak to others.
   I have to admit that I was skeptic about your system in the beginning, but whenever I had problems to express my thoughts and feelings I recalled one of your advice and I started to think in a different, more positive way.
   I have many friends from different countries. Some of them were facing similar problems. Whenever one asks me where I have learned to speak with that confidence I say about one thing I can take responsibility for – the English Harmony System.
   Thank You!
    Przemyslaw Gotner from Poland
      Hi Robby,
   I'm living in my native country and I'm not going to go anywhere in nearest future. So, I need English for not very regular communication with guests visiting us, during occasional visits abroad, for reading and translating. In spite of my very poor English knowledge I've never been too afraid of speaking, perhaps due to the friendly atmosphere and attitude of our visitors, but certainly such a "mimes', arms' and legs'" language cannot last forever.
    For me the greatest breakthrough in the understanding of learning process was after I read your articles in the blog, it was a discovery for me, so I was able to understand, what was the problem with all my previous learning (since school) and "whence blows the wind".
   I think I wouldn't be able to put this theory into practice only by knowing it. The English Harmony System compels you to speak and repeat and breaks the iron habit of "theoretical" learning. It is like you cannot learn how to sing without singing. In the middle of the course, I caught the method and started to apply it to things I love and other books, songs, audio and video materials. I said good bye to the most common illusion: "After I learn the language, I will speak," and started "packing" myself with phrases.
   So I can say that all "mental" learners really need such a shove like this program to stop barking up the wrong tree and to begin using the language, because this is the only way to find the lively spring of language effusing outside.
    Lidia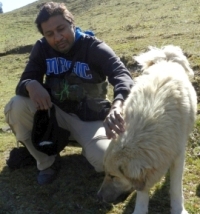 I was searching for videos for IELTS…
And hey guys…! I found Robby's YouTube channel. I realized he is "the one who has done it already". That's the reason I decided to walk his path. And the result is amazing… though I still have a long way to reach his level of fluency I am confident Robby's EH will take me to the end.
   Before starting this program I was a common English user. Lack of spoken skills had caused me a lot of stress in my professional life. But you won't believe that after staring EH program I realized I suck in my native language as well.. :-).
    In my office days, I had other managerial skills, my company apprised me over other talkative colleagues but deep down I knew I am second in communication, especially in English…World's professional language. I was good at writing, listening, analyzing but speaking was the area where I wanted to improve upon. I tried different techniques like reading newspapers in order to improve my vocabulary, watching TV, movies. But believe me – I could use very little of all that in my speech.
   But now with the tool of EH System in my hand I know exactly what to catch form the TV, newspapers and any other conversations around me… Guys, it is really an automated system and one can feel it's happening inside you!
   You never notice when you punched the phrase you learned from EH System, you just feel that you just did it. I keep on doing that several times & can't express my joy and the confidence it gives me while dealing with people.
English Harmony really rocks… Thanks a lot to Robby, to his dedication & to his daily blog on YouTube.
I strongly recommend English Harmony System to my fellow foreign English speakers from the bottom of my heart. And see how 80/20 concept works in real life…
    Sachin C. , Mumbai, India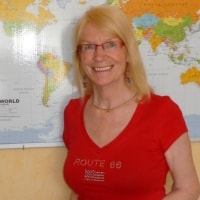 It's everybody's dream to speak English like a native speaker or at least to speak fluently. We read a lot of books, watch movies, lead small talks and we notice that something is missing: the fluency.
  How can we improve our speed of speaking? Often it happens that we can't express ourselves because we are looking for special expressions. How to say it clearly and correctly?
   I have found Robby Kukurs on the Internet. His English Harmony System made me curious and I bought it. I am delighted with it. My English has dramatically improved. I can speak English fluently. Using the English Harmony System I have learned the most commonly used phrases and word combinations. The principles applied by Robby Kukurs are well structured and ellaborated.
   I can highly recommend "English Harmony" as your companion on the way to fluent English!
    Baerbel Kulisch from Germany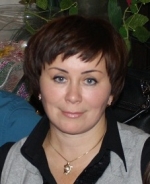 Dear Robby,
I'm writing just to thank you for the latest English Harmony System's update I received a couple of days ago, I really appreciate your effort in adding more value to the existing product. And by the way – I really enjoy your System, so keep up the good job helping your fellow foreigners improve English fluency!
Best regards.
    Lena Simonova, Moscow, Russia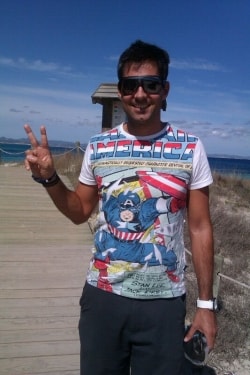 Hi, my name´s Jose, from Spain.
I always had problems when speaking English, especially with native people or people who have a good level, because that situation made me feel ashamed of myself and, despite the fact I tried to do my best, it was hard for me to keep a certain fluency. As the other skills were good enough I wasn't worried so much and I tought that if I wasn't able to have a good fluency it was because I couldn't improve more living in a foreign country.
   But one day, I discovered Robby's website and I read some articles which took my attention and I changed my mind. Then I decided to take action and I followed some advises he gives in his articles or videos to anyone who wants to improve his spoken English. So, I acquired the English Harmony System and after hardly two months I can say for sure that I've had a significant improvement in my spoken English.
   Not only I'm not afraid when speaking English with anyone, even I enjoy that moment. Right now, I'm really motivated and I feel confident with my English and the only thing I come up with is to thank a lot Robby's system.
   I recommend it to anyone who really wants to overcome the problem of speaking English and use it in a natural way in an every single situation in life you have to face!
   Best Regards
    Jose, Formentera, Balearic Islands, Spain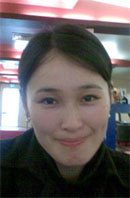 Hello Robby,
You know what I like most of all about the English Harmony System? That it's easy to perceive but it works greatly!
It is helpful to me at least. Please do not cease this job and keep aiding people to gain confidence while speaking English just like me!
THANX SO MUCH
    Jamilya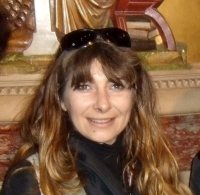 Thanks to English Harmony I have killed my fear of speaking! Like many English learners, writing or reading is not the main issue. Actually, we struggle a lot when it comes to speaking.
    Even after numerous years of learning at school, I was not capable of getting a short conversation with a native English speaker. I lost my words; my sentences were totally awkward, my pronunciation a nightmare! I should repeat everything many times before being understood.
   That was so frustrating that I gave up English for many years. Quite recently I needed to improve my English for professional matters. So I had to find a learning program. That is how I found English Harmony.
   I was immediately confident in that program because Robby went through the exact same issues like me as a learner. I spent a huge amount of time reading his blog so interesting it is! Eventually, I purchased his program, and I am very happy because it's true – the key is to have bunches of words, phrases ready to pop out without thinking.
   So I highly recommend the English Harmony System – it's like an English gym you do every single day. It's funny and efficient!
    Alexia Salgues, Toulouse, France.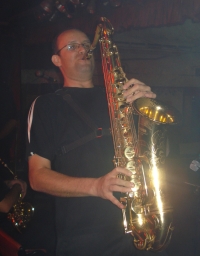 I've been studying through the English stuff Robby has provided us here, such as articles, videos, and mainly his English Harmony System.
Thus, I can tell for sure that his website is one of the best.
I've come across up until now. I recommend Robby's English Harmony System to all those who are really willing to learn English!
   Dirant Mendes, Belo Horizonte, Minas Gerais, Brazil.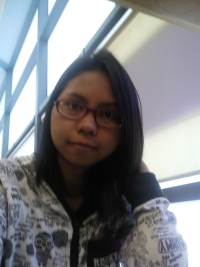 Hi Robby,
    Greetings from Myanmar!
   I want to say how thankful I am to you for your English Harmony System! My English was very bad before. I didn't even know how to ask a simple question. I always hesitated to speak in English because I was afraid of what the other person might think of me, like – what if I say something that doesn't make any sense or incorrect grammar, accent, etc.
   When I started doing your English Harmony System, I gained more confidence to talk in English. I followed according to your study plan and I noticed that my English is getting better and better.
   Thanks Robby for helping us to boost our confidence in speaking in English and showing us the right way to learn English. I recommended your system to my family and friends and they all love it! Last but not least, thank you, Robby for helping us to improve English. God bless you!
    Regards,
    Htoo, Myanmar

     I can hardly contain my own excitement to show my appreciation for your work. After a month of sticking with your accelerated plan, I can see the noticeable improvements in the way I talk in English!
    There is no more shyness, things are looking up and I feel much more confident than ever before when communicating with native English speakers.
   I started feeling the sense of accomplishment while receiving some positive feedback on my spoken English from native speakers. Your product totally lives up to its billing even from scratch; I even rely on some of the phrases brought up in your product to give this feedback. It's true to the best of my knowledge; this is probably one of the best investments I have ever made in my lifetime.
   Your product addresses most of fluency issues that struggling foreign English speakers run into. It's really exactly what you were saying: "you are striving for fluency, you are striving for perfection".
   The key to speak English fluently is to let word combinations go into you mind subconsciously and naturally. The more pressure you put on yourself, the harder you speak English fluently.
    In addition, I've started perceiving my mistakes from a very different standpoint. To put it simply, I don't feel sorry for my mistakes anymore; I just take it as part of the learning experience and I'm looking forward to get the most out of your product in the very near future!
    Many thanks for your dedication and willingness to motivate me toward my goal of Fluency!
    P.S. I highly recommend anyone who still struggles with their own spoken English to give this product a try, and no doubt it will live up to your expectation. You can take my words for that!
    Bang Vu, Ho Chi Minh City, Vietnam