If you are new here please read this first.

Are you a foreign English speaker?
Is your overall English knowledge very good but you struggle to speak English fluently and sometimes you even get stuck for words in the middle of a conversation?
Then you may be suffering from the so-called 'writing mode' syndrome which is widespread among those foreigners who've spent long years learning and studying English mainly by reading and writing!
What happens when you spend most of your time learning grammar and filling in gaps in textbooks is the following: your brain gets used to constructing sentences by carefully picking the right English words and arranging them according to grammar rules.
It works perfectly when sitting English exams and doing written tests, but when speaking with real people in real life, your mind works in the same 'writing mode' and it can't keep up with the speed of a natural conversation!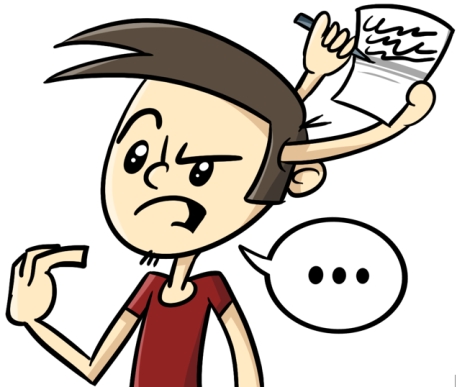 Lots of English reading won't help to fix this problem either simply because it builds your passive vocabulary, but when you speak, you utilize your active vocabulary which consists of words, phrases and sentences you can speak without much effort – they have to come out of your mouth by themselves!
Are you eager to find out how to make the transition from this terrible 'writing mode' into a 'speaking mode' and stop preparing speech in your head all the time?
First of all, you need to realize that spoken English consists of word combinations instead of single words! There are certain word patterns used by native English speakers, and if you memorize them you'll be able to use them without much thinking – just like native speakers do! Once you know the Basic English grammar, all you need to do is focus on building your phraseology – there's no need to spend more time learning grammar because those natural speech patterns include all necessary grammar in them!
CLICK HERE to see exactly how words hook up with each other in spoken English!
Secondly – you need to dedicate most of your time to spoken English practice. You can't learn to speak fluently just by reading – you need to train your mouth to do the speaking same way you'd train your body while working out in a gym. You wouldn't get fitter by reading loads of fitness literature, and you can't expect your spoken English skills to improve without a lot of speaking!
Remember this – spoken English fluency is a practical skill as opposed to theoretical English knowledge such as vocabulary and grammar, so training your mouth is the most important task if you want to make the transition from the 'writing mode' of your mind into the 'speaking mode'.
CLICK HERE to find out more about regular spoken English practice!
And that's when the English Harmony System steps in!
You can drastically reduce the amount of time it would take you to improve your spoken English on your own if you follow uniquely designed speech exercising lessons – and believe me – English Harmony System has LOADS of them!
You'll be repeating and memorizing most commonly used English phrases, expressions and sentences. You'll be using them in dialogues with a friendly digital character. While doing so, you'll have those sentence structures imprinted into your mind and after a while you'll realize to your surprise that you can speak so much more fluently and without much planning ahead because you'll instinctively feel what to say and your mouth will literally do the talking for you!
So if you're anything serious about developing your ability to speak spontaneously and fluently, make sure to check out the details of the English Harmony System below!
Thanks for reading,
Robby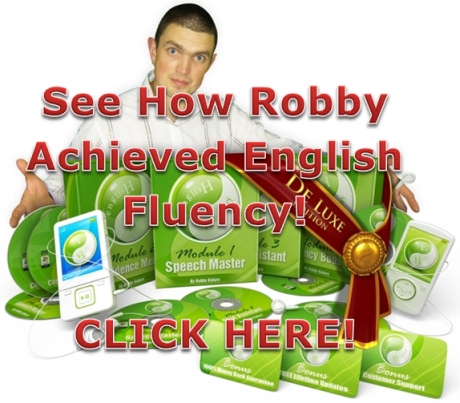 P.S. Are you serious about your spoken English improvement? Check out the English Harmony System HERE!