If you are new here please read this first.

Have you heard this popular English phrase – "You may want to (do something)"?
It's used by English speakers worldwide, and it's very handy to have it in your active phraseology because of the following reasons:
You can use it instead of "you should…" but you don't want to sound as if you're giving orders;
You want to give someone unsolicited advice but you don't want to fall out with them in case the other person doesn't take well to being told what to do!
Basically the phrase "You may want to…" can be used if you want to come across as a friendly person and you want to avoid any miscommunication that might potentially cause a negative reaction to what you're saying.
To find out more – and also to hear some examples in this phrase in use – please watch the video above!
I hope you'll find this video useful, and also don't forget to repeat and memorize the phrase – that's the only way you can add it onto your active vocabulary.
And did I say "you may also want to come up with some sample sentences on your own using the phrase "you may want to" and use them in your spoken English self-practice session?" 😉
Chat soon,
Robby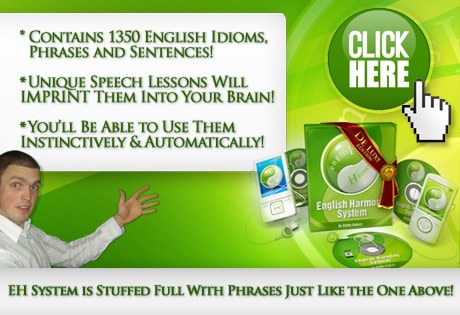 P.S. Are you serious about your spoken English improvement? Check out the English Harmony System HERE!