If you are new here please read this first.
Podcast: Play in new window | Download
Subscribe: iTunes | Android | RSS
Here's how to improve your English listening skills when listening to my video: put the headphones on, playback the video and write it all down while listening to it!
Hi Guys!
In today's video I'm going to respond to a number of e-mails sent by my blog readers, and here's exactly what I'm addressing in this video:
How heeding to my advice about using SIMPLE VOCABULARY helped one of my blog readers to succeed at a job interview which resulted in securing a job 1:00 – 3:15
Is trying to build huge vocabulary and phraseology going to help overcome an English fluency issue whereby the person in question keeps constantly second-guessing themselves when speaking in English? 3:20 – 9:50
Studying English grammar for 20 years – and still can't speak in English! 9:50 – 11:05
Struggling with English Tenses and modifying English sentences 11:15 – 13:05
Robby
P.S. Are you serious about your spoken English improvement? Check out my English Harmony System HERE!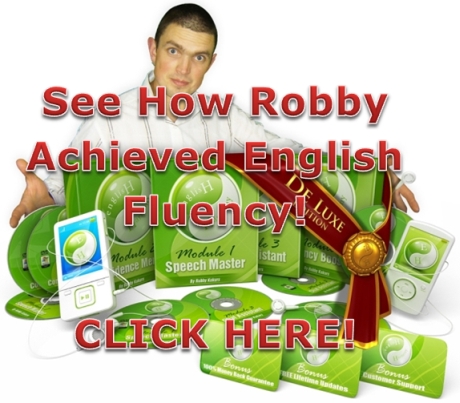 End