If you are new here please read this first.
Podcast: Play in new window | Download

FIRST OF ALL READ THE ARTICLE BELOW where I've explained everything about how irregular English verbs should be acquired:
Learn English Irregular Verbs Through Collocations, Idioms and Phrasal Verbs!
In that article you'll learn why it makes no sense to learn the typical irregular verb word strings consisting of 3 words such as: "blow – blew – blown".
And not only it doesn't make sense – it's even bad for your fluency ❗
Why?
Well, simply because instead of USING those verbs (which happens when you learn them as part of phraseology) you'd be desperately trying to think of HOW and WHEN to use them…
Needless to say, that's when fluency goes out the window!
Anyhow, let's stop beating around the bush, and let's focus on today's English irregular verb "TO BLOW".
Here are the phrases from the video above you're going to learn containing all three forms of the verb "blow – blew – blown":
BLOW

things out of proportion.
My car's head gasket

BLEW.

I was

BLOWN

away by…
There you have it.
No more "Past" and "Past Present", no more stupid and nonsensical repetition of "blow – blew – blown, blow – blew – blown…"
What you want to do instead is just learn the damn phrases above and those irregular verb forms will imprint into your mind as solid as a rock!
Any questions – feel free to ask!
Cheers,
Robby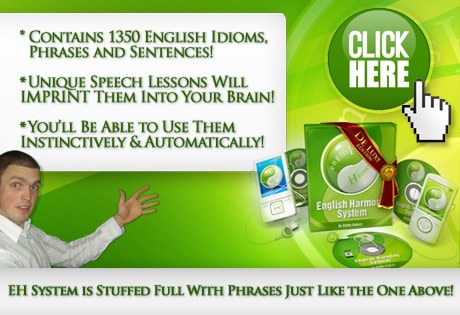 P.S. Are you serious about your spoken English improvement? Check out the English Harmony System HERE!