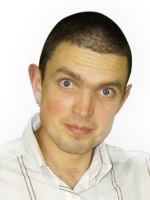 Would you like to ask me a question about improving your spoken English?
Are you considering purchasing the English Harmony System?
Also – if you're a blogger who's passionate about language learning and you'd like to swap links or become my partner – whichever the case may be – please use the contact form at the bottom of this page to get in touch with me!
Interested in sharing your language learning resource with our audience?  Please read first the guidelines for submitting a post and contact me to request information about guest posts.
IMPORTANT!
Before you submit your question, please check out the

Frequently Asked Questions page

– most likely you'll find the answer to your question right there and it will save time for both of us!
If you can't find the answer to your question there, please don't hesitate to use the contact form below!
Just fill in your name and e-mail, type in your query and hit the "Submit" button. I'll get back to you with a helpful answer within the next 24 hours during working days!
Thanks a lot for your interest,
Talk to you soon,
Robby Kukurs
English Fluency Expert
Check out my English Harmony System HERE!
Comments or questions are welcome.