If you are new here please read this first.

Current Goal: Learn 50 American Phrases in 25 Days!

Hello my dear friends foreign English speakers!
I've spent the last 6 days learning new American phraseology taken from English fiction I'm currently reading – GONE series – to be more specific! I've been also recording videos all of my spoken English self-practice sessions so that you can see EXACTLY how such spoken English practicing is done in real life!
Here are the 12 phrases I've learned so far:
They're all quite American (although most of them would still be used worldwide anyway!) , and I'm choosing these phrases depending on how relevant they might be in my personal life.
Obviously I wouldn't learn something I would never ever USE; for example, I came across the following word INFRACTION but I wouldn't be adding it onto my active vocab for the simple reason that it's the first time I've seen it and I didn't come across the same word again!
All phrases I'm learning and wiring into my brain and mouth as part of this 50 American phrase acquisition mission are used frequently throughout the GONE series books, and I can clearly see the value of being able to use them as part of live conversations as well.
So, watch the video above and see for yourself how well I'm capable of using the first 12 phrases of this mission in my self-practice session ❗
Here's the sheet I was using for this spoken English practice session:
This Daily Activity Sheet is part of the Action Plan which in turn is part of the FGC Program, and I'm using it in order to help me structure the monologue.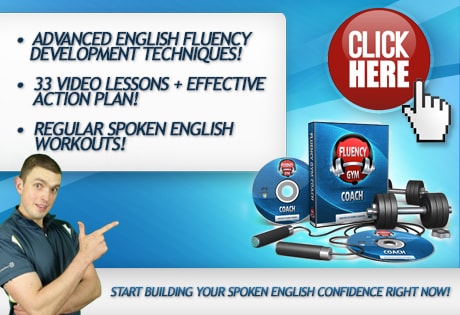 Even a little bit of planning goes a long way, and it's of the utmost importance when trying to use a number of English idiomatic expressions during a single self-practice session!
Normally I would record my English phrase videos centered around one or two phrases; when there's more phrases involved you have to invest a little bit more time and effort in order to plan your speech because it gets increasingly more difficult to incorporate every next phrase into the monologue.
Guess what?
If you buy the English Harmony System de Luxe Edition, for example, you get 90 (!) speech exercising lessons containing 1350 (!) English idiomatic expressions, collocations and sentences – and I've done all the hard work for you!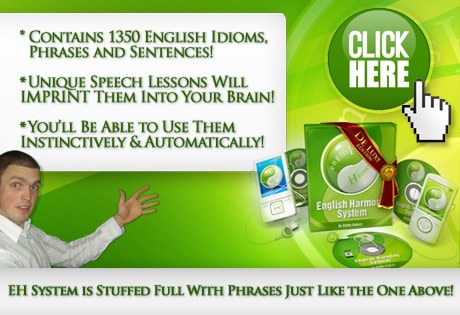 You don't have to wreck your head trying to find out how exactly this or that particular phrase is used. You can just sit back and do the lessons instead thus accelerating your learning curve exponentially!
Now, are you wandering what's the difference between the FGC Program and EH System?
Read this FAQ section then  where everything is explained!
Chat soon,
Robby 😉
P.S. Are you serious about your spoken English improvement? Check out the English Harmony System HERE!