If you are new here please read this first.

This video is a response to a question asked by one of my mailing list subscribers, and his main concern is the ability to UNDERSTAND what other English speakers are saying to him.
When he reads some English text, his comprehension is way better, but it's just that when he's spoken to, his understanding isn't that good.
Well, guess what?
It's totally natural! 😉
When you read, there's no way you can mishear words and not understand them because of the way they're pronounced, or maybe because the person is speaking too fast.
There's a multitude of various factors contributing into one's ability to understand spoken English, but here's the main points I would like to stress:
To put is simply – you have to practice listening to simple English speech; there's no point in trying to train your ear to understand complicated speech because of all the following:
You're going to find it hard to find motivation for prolonged listening practice;
You're going to get overwhelmed because there's going to be so many words you don't understand;
You're not going to enjoy the process!
I've been writing about this topic previously, by the way, please refer to this article: Nonsense of Learning English by Listening to Fast English Spoken by Locals, so needless to say, it's best to start with listening to simple, plain English such as children's videos on YouTube or some 80ies action films where actors didn't bother with fancy language.
Above everything else though, please don't forget to train your spoken English as well because there's no way you'll be able to listen your way to fluency!
Robby
P.S. Are you serious about your spoken English improvement? Check out my English Harmony System HERE!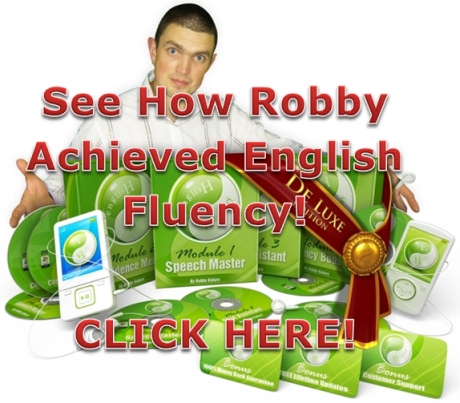 P.S. Are you serious about your spoken English improvement? Check out the English Harmony System HERE!