If you are new here please read this first.

Hi guys, and welcome to another one of my English idiomatic expression videos/blog posts!
If you've been following my blog for a while, you'll know that my approach towards English fluency improvement is phraseology and contextual learning oriented – hence my video series where I'm focusing on a specific expression at a time.
Today's expression is "Having said this…", and please watch the video above to hear how I'm using this particular phrase in my speech so that you can mimic me and apply the same speech pattern in your daily English conversations!
And please bear in mind that only English IDIOMS are phrases which can't be modified; any other idiomatic expressions are quite flexible in that respect. So, even if you're saying:
"Having said that…"
"Having said all this…"
"Having said this however…"
…you're still following the same speech pattern and essentially using the same phrase "Having said this" – only in a slightly different form. 😉
So, don't be afraid of slight improvisation when you're speaking in English with other people, just make sure you're not altering idioms such as "to beat around the bush" and similar – they're expressions that always remain as they are!
Chat soon,
Robby 🙂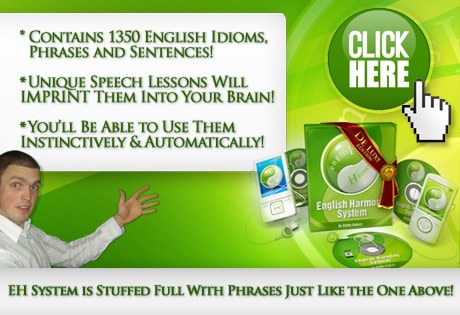 P.S. Are you serious about your spoken English improvement? Check out the English Harmony System HERE!