If you are new here please read this first.

Good morning my fellow foreign English speakers! 🙂
Today I got up a bit later – despite the fact that I've really GOT A THING FOR early mornings! Could it have anything to do with the fact that I attended a party last night and went to bed at around 2:00 AM? 😀
On pretty much any other day of the week, however, I'd be up and going by 6:00 AM for the simple reason that I love getting a lot of things done in the early morning hours while everyone else is still fast asleep!
So, I've GOT A THING FOR early mornings.
And, speaking of the opposite sex, I have to admit that I've GOT A THING FOR high cheekbones (in case you don't know what it is – just do a Google search!)
But what have you GOT A THING FOR?
There's no way, my friend, that you don't have a thing for anything! It's just human nature to be drawn to specific things or to be attracted to certain characteristics and features of members of the opposite sex, or indeed – to be attracted to a particular girl or a boy in which case you'd say the following:
I've GOT A THING FOR Mary!
Or if you're a girl:
I've GOT A THING FOR Jack!
Now, I'm pretty sure that by now you have a complete picture on what the American English phrase I GOT A THING FOR means, but if you'd like to find out more about it, please watch the video above!
Thanks for dropping by,
Robby 😉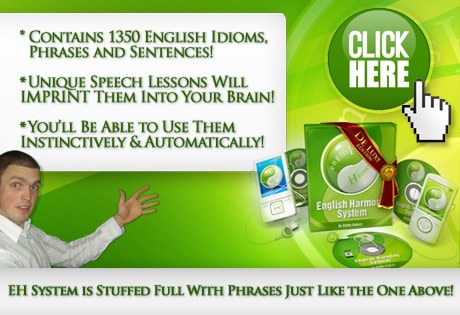 P.S. Are you serious about your spoken English improvement? Check out the English Harmony System HERE!