If you are new here please read this first.

Current Goal: Learn 50 American Phrases in 25 Days!

Good Morning on this wonderful Thursday morning!
I got up at 5:30 AM, had my breakfast and my morning coffee while reading a few pages out of my current book (which is the source of all these American phrases I'm learning at the moment), and then I recorded another video for you, my friends!
This time around the American phrase in question is IT HAS WRONG WRITTEN ALL OVER IT, and it's a handy way to describe a situation when you have a premonition about something and you feel at an instinct level that the situation it going to spell trouble if you don't stay away from it!
Here's the last time I had such a feeling about something.
It happened early this year – mid-January, to be more specific.
I was having slight problems with my website loading time; my English Harmony blog just wouldn't load quickly enough. It would take good two minutes for the site to load fully, so I started considering moving the entire website to a different server.
Long story short, I got in touch with my coder (a person who does different types of website "coding" jobs) and he promised me to move the site to a different server and it all was supposed to be just a walk in the park.
Next thing I knew, the blog went dead for 24 hours, the coder stopped responding to my e-mails, and I almost went totally nuts trying to figure out how to save the English Harmony blog!
In retrospect, it HAD WRONG WRITTEN ALL OVER IT even before I agreed to the server move; I should have spotted some early warning signs in the communication between me and the coder. I persuaded myself, however, that nothing could possibly go wrong, but it turned out to be even worse than I would ever think possible!
Anyhow, the problem got sorted in the end and I've been running all my blogs quite successfully ever since without any major problems, but one thing's for sure – I'll always listen to my gut feeling when it comes to important decisions in life!
Chat soon,
Robby 🙂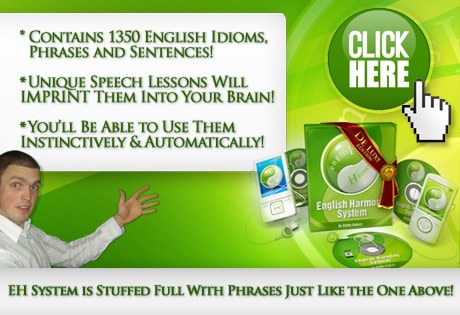 P.S. Are you serious about your spoken English improvement? Check out the English Harmony System HERE!