If you are new here please read this first.

Current Goal: Learn 50 American Phrases in 25 Days!

Good morning boys and girls!
When was the last time you've HAD A RUN-IN WITH someone?
Do you like HAVING RUN-INS WITH people?
Personally I prefer to resolve all differences in a peaceful and diplomatic manner, but it's simply our human nature to HAVE RUN-INS WITH other people from time to time.
Now, I'm pretty sure that you got the meaning of today's American English expression, but in case you still have some doubts – please watch the video above where I'm discussing my sixteenth American phrase I'VE HAD A RUN-IN WITH and how it's used in real-life English conversations!
Chat soon,
Robby 😉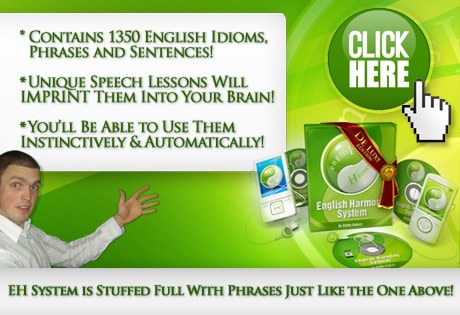 P.S. Are you serious about your spoken English improvement? Check out the English Harmony System HERE!