If you are new here please read this first.

Today I got talking with one of our secretaries about reading for the simple reason that I had Michael Grant's book "LIES" sitting on the table.
After a short chat about reading in general she asked me if I own a Kindle reader to which I simply wanted to reply with "Well, my daughter owns a Kindle reader!"
Guess what?
I made a completely stupid mistake in that simple sentence, and not only that!
I tried to say the sentence once more, and the very same thing happened again!
Then I started pronouncing those words for the last time, and to my dismay I made the same stupid mistake for the THIRD TIME! 😡
Now, the only explanation to this is a glitch in my brain. I can't see any other reason as to why it should have happened  especially considering the fact that the mistake was 100% illogical!
Are you curious what exactly I said to our secretary during my launch-break?
Then watch the video above, you're more than welcome!
Thanks for tuning in,
Robby
P.S. Would you like to find out why I'm highlighting some of the text in red? Read this article and you'll learn why it's so important to learn idiomatic expressions and how it will help you to improve your spoken English!
P.S.S. Are you serious about your spoken English improvement? Check out my English Harmony System HERE!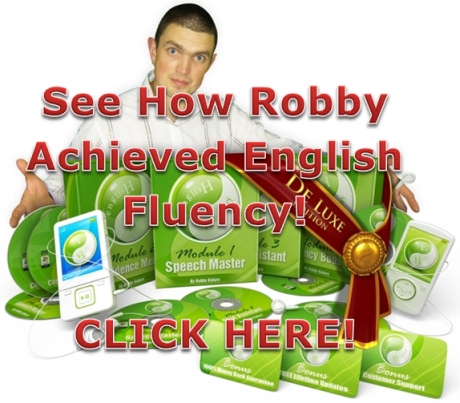 P.S. Are you serious about your spoken English improvement? Check out the English Harmony System HERE!