If you are new here please read this first.

I received a comment on one of my YouTube videos a couple of days ago, here's the full text of it:
Thanks a million Robby for the time and efforts you dedicate to help us.
My biggest lifetime mistake was that I always underestimated the importance of watching movies in achieving the desirable command of English; because I used to think that it's not very SEXY for well-educated persons to waste their time on movies! What happened then? Now, I am a doctoral student who writes impressive formal law review articles but he sucks at speaking! This is really a shame: when I am invited to give a presentation as if I am invited to be hanged… Once, when I was doing my LLM in Sweden, our course coordinator called me into her office and told me this article cannot be yours! You can imagine how that could be disappointing! So, heed my advice everyone and NEVER IGNORE MOVIES…use it or lose it!
Now, first of all, I can totally relate to the fact that this person has developed their WRITTEN English to a very high degree while at the same time neglecting the SPOKEN language.

It's happening on so many occasions when non-native English speakers' education is involved, and the simple reason behind it is the following – traditional English studies focus predominantly upon reading, writing and grammar while spoken English is severely neglected.
The solution to this problem, of course, is LOADS of spoken English practice, and MOVIES, and the commentator rightly points out, is a great source of colloquial English which is more helpful in fluency development than formal language taught in schools.
Thanks for the comment, Isnalc! 😉
Related articles:
Robby
P.S. Are you serious about your spoken English improvement? Check out my English Harmony System HERE!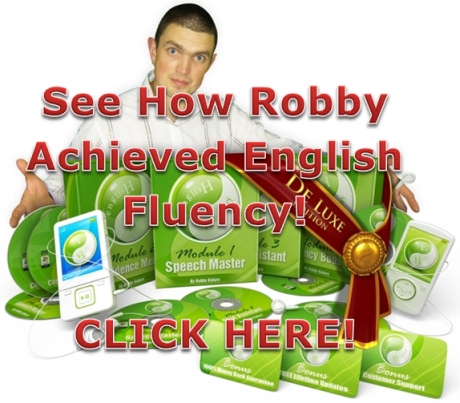 P.S. Are you serious about your spoken English improvement? Check out the English Harmony System HERE!