If you are new here please read this first.

After a 3 month period (it's got to do with getting my own place and doing loads of DIY over the summer period!) away from this blog, I'm back more determined than ever to keep publishing loads of English idiomatic expressions, sample sentences and ways of using them in your daily English conversations!
Today's video features the following expression – "opportunity presents itself" – and while it's quite self-explanatory, you've got to repeat it many times over in the right context in order to be able to use it as part of a live speech.
You're welcome to watch the video above where I'm using the phrase "opportunity presents itself" quite a lot, and on top of that you can also read the following sample sentences, repeat them, and memorize them so that they become your second nature:
When an opportunity presented itself, I asked my boss for a promotion and I was given the team-leader's role in our team!
You've got to seize any opportunity when it presents itself because it may never happen again in your lifetime.
Formula to success isn't waiting for the perfect moment to arrive – it almost never happens. You've got to do your best whenever the tiniest opportunity presents itself, and that might be just the one you've been waiting for!
Now, do some spoken English self-practice using the sample sentences above, watch the video where I'm doing mine (if you want to get some inspiration on how to do a proper self-talk!), and don't hesitate to post any questions you may have in the comments section below!
Chat soon,
Robby 😉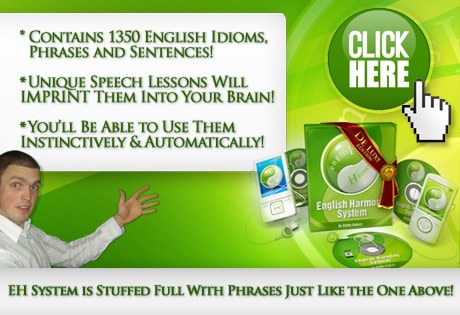 P.S. Are you serious about your spoken English improvement? Check out the English Harmony System HERE!