If you are new here please read this first.

Hello, my foreign English speaking friends! 😉
I've been away for a short while, but it's only because I'm working on a lot of things currently – one of which is my upcoming English confidence coaching program – and by no means I'm thinking of stopping publishing my daily idiomatic expression videos!
I enjoy the process immensely, and if I had to list things I've really loved doing here on EnglishHarmony over the years, these daily idiomatic expression videos would definitely come at the top!
The expression we're going to look at today is "over the years", and if you're attentive enough you did notice that I actually used it in the previous sentence.
To hear more sample sentences on how to use this particular English phrase, please watch the video above. It's stuffed full with other phrases and expressions as well as the one from today's lesson, so you may want to watch it a good few times and memorize even more idiomatic expressions from it than just this one – "over the years".
Thanks for watching,
And see you soon again!
Robby 😉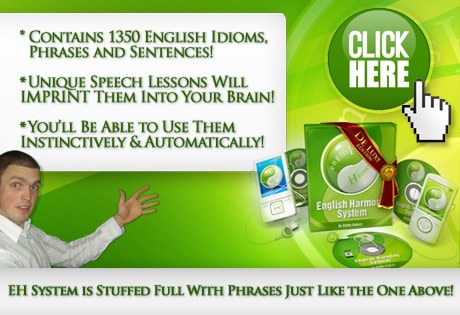 P.S. Are you serious about your spoken English improvement? Check out the English Harmony System HERE!