If you are new here please read this first.

Hi guys! 😉
I've been away for a good while because I had to do a lot of video editing for my new product Fluency Gym Coach Program, and I simply couldn't handle it all.
I tried to do both blog posting and video editing at the same time, but I failed miserably for the simple reason that multitasking requires you to be able to quickly switch between different tasks.
Well, it's not really a problem when it comes to performing relatively simple, technical tasks; content creation, however, is a whole new ballgame. It requires a great deal of inspiration and creativity, and it's not that easy to switch it on and off at your will.
Basically I'd gone into a totally different mindset for the last two weeks because I focused solely on editing Fluency Gym Coach Program videos and creating the final product.
Now that the work is almost complete and I only need to put the final touches on the Fluency Gym website, I'm back to create regular articles and videos for this blog – and not only!
In case you didn't know, I have also another blog:
and I'm intending to keep them all updated with interesting and relevant video and written content!
Chat soon,
Robby 😉
P.S. Would you like to find out why I'm highlighting some of the text in red? Read this article and you'll learn why it's so important to learn idiomatic expressions and how it will help you to improve your spoken English!
P.S.S. Are you serious about your spoken English improvement? Check out my English Harmony System HERE!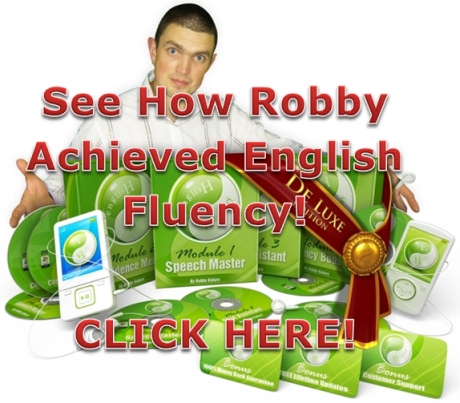 P.S. Are you serious about your spoken English improvement? Check out the English Harmony System HERE!