If you are new here please read this first.

Today's idiomatic expression is "Send the wrong message", and if you want to find out more about its usage – make sure to watch the video above!
I'll keep making these daily English idiom videos for as long as I can, and it's all done with one thing in mind – to show you guys, that natural English fluency is all about phrases and expressions!
You can take this phrase – "send the wrong message", combine it with a dozen of other expressions and – presto! – all of a sudden you can say things you mightn't be able to say after months long traditional grammar studies. And if you think I'm exaggerating – believe me, I'm not!
It's proven time and time again that if you try to apply grammar rules as you stick words together, the resulting speech is unnatural, broken and hesitant. If you learn phrases just like the one I published in today's video, you get all the benefits of learning grammar naturally and none of the drawbacks – simply because there's NONE! 🙂
Chat soon,
Robby 😉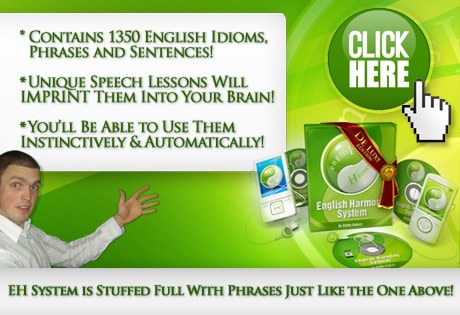 P.S. Are you serious about your spoken English improvement? Check out the English Harmony System HERE!