If you are new here please read this first.

You've probably noticed by now that in my English idiomatic expression videos I don't focus on the typical English idioms such as "Heard it through the grapevine" or "It's raining cats and dogs".
Why?
First of all, I believe it's more important to focus on idiomatic expressions that are used more often – such as "I would have thought" or "Down the line". These expressions can be used in various situations whereas the more specific idioms are limited to certain occasions.
Secondly, the typical English idioms aren't going to help you speak more fluently. Idiomatic expressions such as the following speech pattern – "It's not that… it's just that…" – on the other hand, are instrumental in helping you structure your speech around those key-phrases and as a result your fluency is improving ❗
Lastly…
Well, read this blog post yourself and you'll find out everything in relation as to why I favor English idiomatic expressions over traditional idioms! 😉
Today's expression, by the way, is "such and similar". It's quite a simple speech pattern, yet it will come in handy whenever you want to…
To find out when EXACTLY it's useful – watch the video above! 😀
Chat soon,
Robby 😉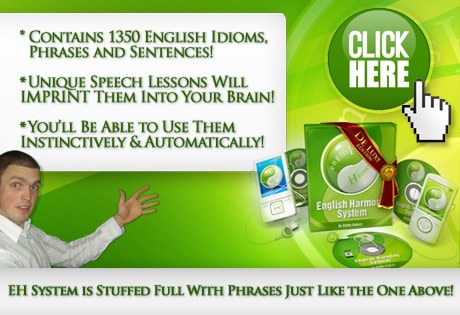 P.S. Are you serious about your spoken English improvement? Check out the English Harmony System HERE!