If you are new here please read this first.

Current Goal: Learn 50 American Phrases in 25 Days!

Hi guys!
This morning I'm bringing you a new American English phrase – TELLTALE SIGN.
Have you not heard this one before?
Well, I hadn't come across it either until one fine day I encountered it while reading one of the GONE series books and decided to add it onto the fifty American phrases I'm learning as part of this Fluency Gym Coach Program goal!
So, what is a TELLTALE SIGN?
Well, this time around I'm not going to reveal a single bit of information to you in writing; you'll have to watch the video above to find out what a TELLTALE SIGN is!
Am I being mean? 🙁
Well, maybe, but then again, why couldn't this blog post be different in that you simply HAVE to watch the video to find out the meaning of the phrase?
Robby 😀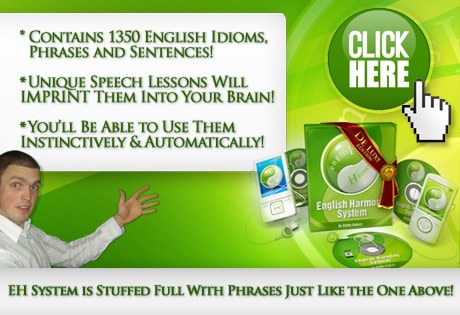 P.S. Are you serious about your spoken English improvement? Check out the English Harmony System HERE!