If you are new here please read this first.

You might not have thought about it before, but the simple fact of the matter is that your mouth is a muscle and as such it's prone to you being tired.
When you're tired, your physical performance suffers – but you don't see it as something weird because it's just natural, right?
Now, when you find it harder to gather your thoughts and verbalize them properly, does it ever occur to you that it could also be related to your energy levels and physical ability to perform?
Probably not!
You see – the thing is that if it happens when we speak in our native language, we don't even realize it's happening and even if we do, we don't give it any conscious thought.
When it happens when we speak in English, however, we immediately start blaming ourselves for that, we start freaking out, as a result our fluency goes down the drain and we end up feeling miserable without any realization as to why it's happening!
In reality EVERYONE, yes – even native English speakers! – find it a bit harder to express themselves when they're tired, so if you want to find out more about it, watch the video above!
Cheers,
Robby,
Your Fluency Gym Coach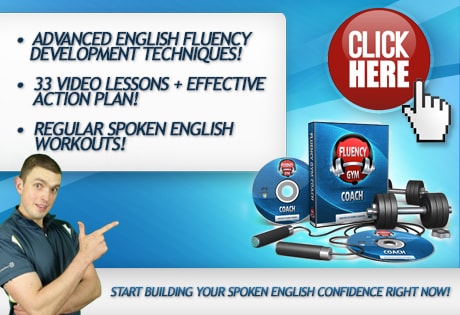 P.S. Are you serious about your spoken English improvement? Check out the English Harmony System HERE!