If you are new here please read this first.

Hello guys from YearOfEnglish.com and also anybody else having dropped by my blog ❗
In today's video I'm touching upon the subject of vocabulary building, and needless to say it's all within the context of spoken English self-practice.
Why?
Simple enough – if you're serious about your ability to SPEAK, you have to speak, and speaking with yourself is by far the best tool available to ANY foreign English speaker ANYWHERE on this planet!
Speaking of vocabulary building, here's a synopsis of the video above:
The video above, however, contains more info that just that, so please make sure to watch it if you've got 10 spare minutes – you'll thank yourself for it later on! 😉
Thanks for tuning in,
Robby
P.S. Are you serious about your spoken English improvement? Check out my English Harmony System HERE!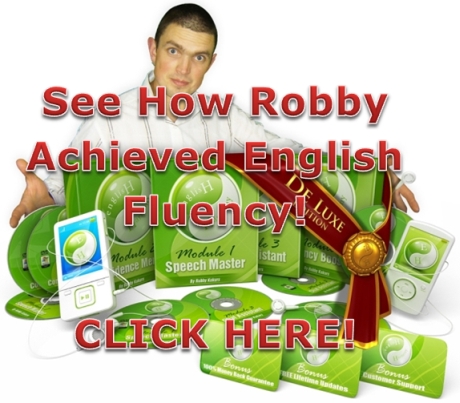 End